Učlanjen(a)

28.03.2012
Poruka

3.059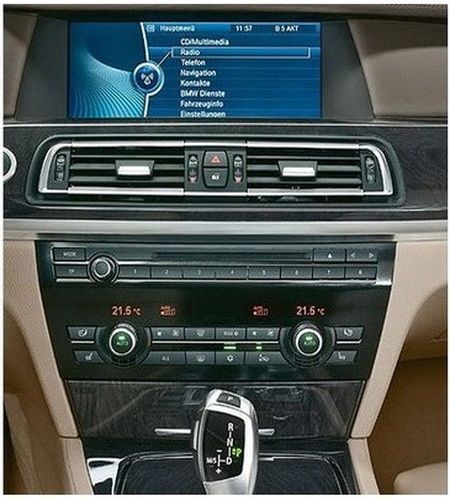 BMW CIC Road Map Europe PREMIUM 2014-1 | 14.5 GB
​
This DVD set is exclusively with the BMW Navigation System Professional in connection with a CIC High Disk System (Car Infotainment Computer) applications.
The DVD set (3 DVDs) includes the following countries:
Western Europe
Andorra, Belgium, Denmark, Germany, Finland, France, Greece, Gibraltar, Great Britain, Ireland, Italy, Liechtenstein, Luxembourg, Monaco, Netherlands, Norway, Austria, Portugal, San Marino, Slovak Republic, Spain, Sweden, Switzerland, Czech Republic and Vatican City.
Eastern Europe
Parts of Bulgaria, Croatia, Poland, Russia, Romania, Slovenia, Turkey and Hungary, and the main road network of other Eastern European countries.
Benefits
Additional features such as the Falk Travel Guide, Guided Tours, 3D objects, 3D city models and satellite images (for cars from 09/2009) provide much useful information and amenities for your trip planning.
More
Jam Warner (TMC function) in the following countries: Germany, Austria, Switzerland, France, Great Britain, Italy, Netherlands, Belgium, Denmark, Spain, Norway, Sweden and the Czech Republic
Free TMC service is not available in all countries. For the reception of the encrypted TMC-service BMW offers country-specific to a BMW ConnectedDrive contract
List of BMW Service
POI database with 32 categories
Technical Information
The DVD set is in the following vehicles can be used (for details see table):
1 Series - E81/82/87/88 release after 8.2009
3 Series - E90/91/92/93 / release after 8.2009
5 Series - E60/61/F10/F11/F07 release after 8.2009
7 Series - F01/F02 release after 9.2008
X series - E70 (X5), E71 (X6) after release of 9.2010
DVD-Set for this cars: E60, E61, E63, E64, E70, E71, E81, E82, E84, E87, E88, E89, E90, E91, E92, E93, F01, F02, F07, F10, F11 und F25.
Supported languages: English, French, German, Italian, Spanish
Download:
Kod:
http://uploaded.net/file/wyi95siv/21rne.BMW.CIC.Road.Map.Europe.PREMIUM.20141.part01.rar
http://uploaded.net/file/709dtran/21rne.BMW.CIC.Road.Map.Europe.PREMIUM.20141.part02.rar
http://uploaded.net/file/14lcp72z/21rne.BMW.CIC.Road.Map.Europe.PREMIUM.20141.part03.rar
http://uploaded.net/file/gmjqhe3q/21rne.BMW.CIC.Road.Map.Europe.PREMIUM.20141.part04.rar
http://uploaded.net/file/4a510ymt/21rne.BMW.CIC.Road.Map.Europe.PREMIUM.20141.part05.rar
http://uploaded.net/file/fnfqjmok/21rne.BMW.CIC.Road.Map.Europe.PREMIUM.20141.part06.rar
http://uploaded.net/file/nlblomdw/21rne.BMW.CIC.Road.Map.Europe.PREMIUM.20141.part07.rar
http://uploaded.net/file/vwzi5ay6/21rne.BMW.CIC.Road.Map.Europe.PREMIUM.20141.part08.rar
http://uploaded.net/file/4hub9nn7/21rne.BMW.CIC.Road.Map.Europe.PREMIUM.20141.part09.rar
http://uploaded.net/file/18lidydh/21rne.BMW.CIC.Road.Map.Europe.PREMIUM.20141.part10.rar
http://uploaded.net/file/matj9nj4/21rne.BMW.CIC.Road.Map.Europe.PREMIUM.20141.part11.rar
http://uploaded.net/file/8pjq5qxc/21rne.BMW.CIC.Road.Map.Europe.PREMIUM.20141.part12.rar
http://uploaded.net/file/4j5gb4st/21rne.BMW.CIC.Road.Map.Europe.PREMIUM.20141.part13.rar
http://uploaded.net/file/19s4ufrk/21rne.BMW.CIC.Road.Map.Europe.PREMIUM.20141.part14.rar
http://uploaded.net/file/cww41l5c/21rne.BMW.CIC.Road.Map.Europe.PREMIUM.20141.part15.rar
http://uploaded.net/file/4qc4f1jd/21rne.BMW.CIC.Road.Map.Europe.PREMIUM.20141.part16.rar
http://uploaded.net/file/hq6m5998/21rne.BMW.CIC.Road.Map.Europe.PREMIUM.20141.part17.rar
http://uploaded.net/file/75uqfeaq/21rne.BMW.CIC.Road.Map.Europe.PREMIUM.20141.part18.rar
http://uploaded.net/file/3dfyxnjs/21rne.BMW.CIC.Road.Map.Europe.PREMIUM.20141.part19.rar
http://uploaded.net/file/a6adboid/21rne.BMW.CIC.Road.Map.Europe.PREMIUM.20141.part20.rar
http://uploaded.net/file/mj5ye6d1/21rne.BMW.CIC.Road.Map.Europe.PREMIUM.20141.part21.rar
http://uploaded.net/file/vsitatg4/21rne.BMW.CIC.Road.Map.Europe.PREMIUM.20141.part22.rar

http://rapidgator.net/file/1effed695ee404b91b9764351853b470/21rne.BMW.CIC.Road.Map.Europe.PREMIUM.20141.part01.rar
http://rapidgator.net/file/eced448204351c2beac048d2829163bb/21rne.BMW.CIC.Road.Map.Europe.PREMIUM.20141.part02.rar
http://rapidgator.net/file/cc17fed36a369329d95de65fdef3aede/21rne.BMW.CIC.Road.Map.Europe.PREMIUM.20141.part03.rar
http://rapidgator.net/file/2f506293f45767ca3d76ee5eda0ec0d9/21rne.BMW.CIC.Road.Map.Europe.PREMIUM.20141.part04.rar
http://rapidgator.net/file/4265605910a44a277ed47e5ab4aca92c/21rne.BMW.CIC.Road.Map.Europe.PREMIUM.20141.part05.rar
http://rapidgator.net/file/c9fe917920c240d981e436c965d09b72/21rne.BMW.CIC.Road.Map.Europe.PREMIUM.20141.part06.rar
http://rapidgator.net/file/020a6da659e19e30d4d5ed7a6808f5c9/21rne.BMW.CIC.Road.Map.Europe.PREMIUM.20141.part07.rar
http://rapidgator.net/file/9ec6ae1bfbaac09d43b74e994617140f/21rne.BMW.CIC.Road.Map.Europe.PREMIUM.20141.part08.rar
http://rapidgator.net/file/8721cfc0b3760577ac75f5c909f7f91f/21rne.BMW.CIC.Road.Map.Europe.PREMIUM.20141.part09.rar
http://rapidgator.net/file/98715f1ac60302eebd3e84645f8efb7e/21rne.BMW.CIC.Road.Map.Europe.PREMIUM.20141.part10.rar
http://rapidgator.net/file/ebed2419ba91659f3c6de6758c0cd34a/21rne.BMW.CIC.Road.Map.Europe.PREMIUM.20141.part11.rar
http://rapidgator.net/file/de0e8c816cbe1380082aa7e083fad79d/21rne.BMW.CIC.Road.Map.Europe.PREMIUM.20141.part12.rar
http://rapidgator.net/file/b05fd91aeb5816ab9be341a11baedbb1/21rne.BMW.CIC.Road.Map.Europe.PREMIUM.20141.part13.rar
http://rapidgator.net/file/366d513fd73b37ebe66e12ce4cab7f45/21rne.BMW.CIC.Road.Map.Europe.PREMIUM.20141.part14.rar
http://rapidgator.net/file/3c5669cf8ede578c69976ed39712c24e/21rne.BMW.CIC.Road.Map.Europe.PREMIUM.20141.part15.rar
http://rapidgator.net/file/8183f58565afd1d02d7daa90f54923cd/21rne.BMW.CIC.Road.Map.Europe.PREMIUM.20141.part16.rar
http://rapidgator.net/file/1c430084ed99dc6590f5e781b4aa092a/21rne.BMW.CIC.Road.Map.Europe.PREMIUM.20141.part17.rar
http://rapidgator.net/file/212401bb92cc6ffb4cdcfe77530f2a97/21rne.BMW.CIC.Road.Map.Europe.PREMIUM.20141.part18.rar
http://rapidgator.net/file/fde5127429238ad30a2b4efdea075654/21rne.BMW.CIC.Road.Map.Europe.PREMIUM.20141.part19.rar
http://rapidgator.net/file/1b38a29ccd0992ad2f556b68c7f983ab/21rne.BMW.CIC.Road.Map.Europe.PREMIUM.20141.part20.rar
http://rapidgator.net/file/09c1986905c97a98d034642a60348ccd/21rne.BMW.CIC.Road.Map.Europe.PREMIUM.20141.part21.rar
http://rapidgator.net/file/6adac2e0bf2600783fc652d210ce211e/21rne.BMW.CIC.Road.Map.Europe.PREMIUM.20141.part22.rar