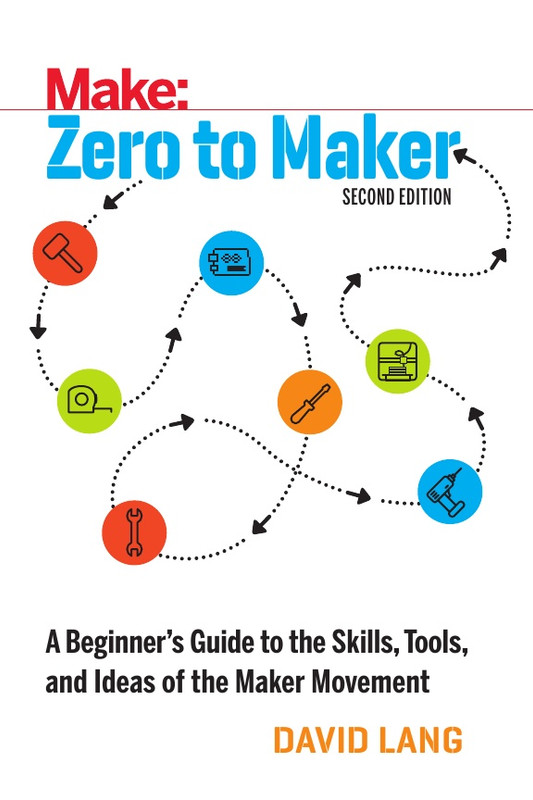 Zero to Maker - A Beginner's Guide to the Skills, Tools, and Ideas of the Maker Movement (Make - Technology on Your Time) by David Lang
English | ISBN-10: 1680453416 | 258 pages | PDF | 3.44 MB
Zero to Maker is part memoir and part how-to guidebook for anyone who is having thoughts like these:
I feel like all I can do is write emails. I wish I had more hands-on skills even though I don't know what I would build...
I have this one idea I've always wanted to make, but I don't know how to build it...
I keep hearing about the "maker movement" but I'm not sure what that means or how I can join in...
The book follows author David Lang's headfirst dive into the maker world and shows how he grew from an unskilled beginner to be a successful entrepreneur. You'll discover how to navigate this new community of makers, and find the best resources for learning the tools and skills you need to be a dynamic maker in your own right.
The way we make things has changed. A new generation of tinkerers have emerged through online communities and powerful digital fabrication tools, and their creations are changing the world. This book follows the author's personal journey of transformation into a maker-entrepreneur. It is everyone's guide to combining inspiration and resources to effectively navigate this exciting new world.
Lang reveals how he became a maker pro after losing his job and how the experience helped him start OpenROV, a DIY community and product line focused on underwater robotics. It all happened once he became an active member of the maker movement. Ready to take the plunge into the next Industrial Revolution? This guide provides a clear and inspiring roadmap.
Take an eye-opening journey from unskilled observer to engaged maker
Learn how to join this community, get access to tools and experts, and pick up new skills
Use a template for building a maker-based entrepreneurial lifestyle and prepare yourself for the careers of the future
This book is for everyone who dreams of becoming a successful maker-entrepreneur. It not only satisfies the aspirational aspect but shows newcomers to the maker movement exactly how to join in.
First published in 2013, this new edition features full-color photos and shares David's latest insights and experiences as he continues to grow as a maker entrepreneur and citizen scientist.
http://nitroflare.com/view/59396D24...Movement_(Make_-_Technology_on_Your_Time).rar
https://rapidgator.net/file/04b0273...ent_(Make_-_Technology_on_Your_Time).rar.html
...