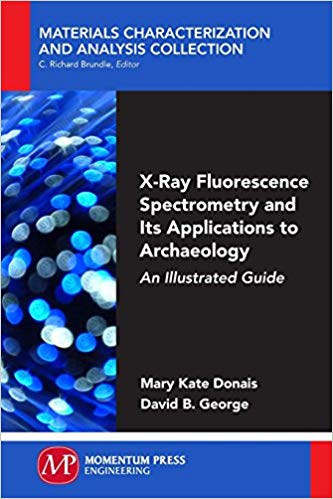 Mary Kate Donais, "X-Ray Fluorescence Spectrometry and Its Applications to Archaeology: An Illustrated Guide"
2018 | ISBN-10:1944749292 | 150 pages | PDF | 16 MB
X-ray fluorescence (XRF) spectrometry is a nondestructive elemental analysis technique utilized in many industrial and research settings. New developments have allowed applications of XRF spectrometry to expand beyond the laboratory and into field settings such as archaeological excavation sites. This book serves as a practical guide for the application of XRF spectrometry to the study and understanding of archaeology. The book begins with an introduction to XRF theory and instrumentation, as well as field applications and practical aspects of archaeology and conservation. The book then goes on to explain data collection in the field including both museum settings and archaeological sites, including qualitative and quantitative approaches, as well as using applications of various statistical methods to analyzing XRF data. The book concludes with individual chapters devoted to specific archaeological sample types including pigments, obsidian, ceramics, glass, construction materials, and metallurgical materials. Numerous examples, figures, and spectra will be provided.
[hide-thanks]
http://nitroflare.com/view/A974D434A3C73BC/1944749292.pdf
[/hide-thanks]
[hide-thanks]
https://rapidgator.net/file/3f220f637a49c003a7d5387d3aeb9fb3/1944749292.pdf.html
[/hide-thanks]