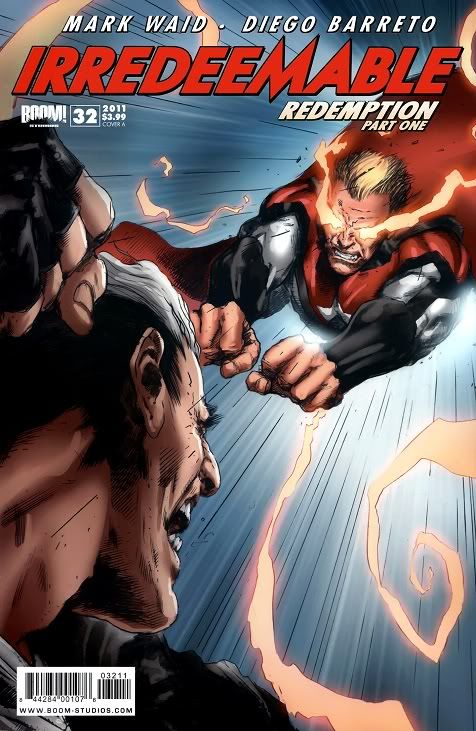 World's Greatest Comics - Irredeemable(01 - 32 + More)
Format : .cbr
Size 728.14 MB
Mark Waid's Irredeemable published by BOOM! Studios
Throwing in the, World's Greatest Comics, to get people's attention! Seriously this book is a must read! One of my top favorite comic book series out there. Included is BOOM!'s Irredeemable #01 - #32, Irredeemable Special #01, & Incorruptible #25. I purposely did not include (but do have) Irredeemable / Incorruptible FBCD 2010 because it just reprinting Irredeemable #01 and offers no new material.
"What if you go from, you know, Captain America to Doctor Doom? What if you go from Superman to Lex Luthor? How do you go from being the greatest hero in the world someone that everybody knows, and everybody loves, and everyone recognizes
to the greatest villain in the world? What is that path? It's not a light switch, it's not an on-off switch, it's not something that you wake up one day and just become evil."
Mark Waid
Link :
Kod:
https://rg.to/file/667f98b1ada3be84dc67b9d8ccfcda17
https://rg.to/file/00f5ce53df916b7a463bd06fbc85f127
https://rg.to/file/4a9079e803db4651084ed6b2ee3d6cca
https://rg.to/file/9876750ad894c4962456212b7867fcc2
https://rg.to/file/b1375157281255b82a36da6a8bc28cff
https://rg.to/file/f041455fd7a865a0579a9b50fd665fee
https://rg.to/file/7ccaec106d316cafc4b55e8d17882cbd
https://rg.to/file/3149f03a01e0e1d54255056dbf8d5da2