Učlanjen(a)

11.10.2009
Poruka

57.277
https://www.imdb.com/title/tt1358522/?ref_=ttep_ep_tt
The third time turns out to be the charm for criminal Neal Caffrey. He has been eluding FBI agent Peter Burke for years, a run that finally comes to an end with his capture. But after the resourceful prisoner escapes from a maximum-security facility, then is nabbed once again by Burke, Caffrey suggests a different end-game: In return for freedom, he'll help the Feds catch long-sought criminals. Though skeptical, Burke soon realizes that Caffrey's instincts and insight are a rare commodity. Caffrey's trusted friend and co-conspirator with ties to the criminal underworld, Mozzie, also becomes a useful source for Burke and the FBI.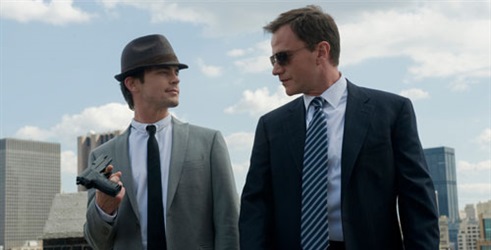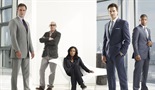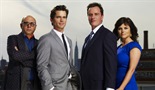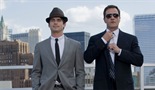 Priča se zapleće kada Neala Caffreyja (Matthew Bomer), šarmantnog kriminalnog genija, najzad uhvati njegov zakleti neprijatelj, vrsni federalni agent Peter Burke (Tim DeKay). Neal bježi iz strogo čuvanog zatvora kako bi pronašao svoju davno izgubljenu ljubav, no Peter ga još jednom ulovi. Umjesto nove zatvorske kazne zbog odvažnog bijega Neal predlaže alternativu: u zamjenu za slobodu pomagat će federalnim agentima te svojom stručnošću doprinositi hvatanju drugih zloglasnih i neuhvatljivih kriminalaca. Isprva sumnjičav, Peter ubrzo shvaća da Neal pruža uvid i intuiciju koju nije moguće naći na pravoj strani zakona.
Tiffani Thiessen tumači ulogu vrlo uravnotežene Elizabeth, pametne organizatorice raskošnih događanja koja je uz to i supruga agenta FBI-a Petera Burkea. A Willie Garson tumači ulogu Mozzieja, Caffreyjeva prijatelja koji je vrlo nepovjerljiv prema FBI-u i nepopustljiv u svojem uvjerenju da iza svega stoje teorije urote. Stalno na oprezu, Mozzie je uvijek upućen u sva ulična zbivanja.
Autor i izvršni producent serije je Jeff Eastin ("Havaji", "Upoznajte obitelj Marks"), a produkcijska kuća "Fox Television Studios". Redateljica pilot epizode je Bronwen Hughes ("Odstrel", "Na putu prema dolje", "Sile prirode").
Glavne uloge: Matthew Bomer ("Chuck", "Pravi poziv"), Tim DeKay ("Reci da me voliš", "Cirkus"), Tiffani Thiessen ("Što s Brianom", "Fastlane"), Willie Garson ("Seks i grad", "John iz Cincinnatija")