When the Daltons Rode (1940) [720p]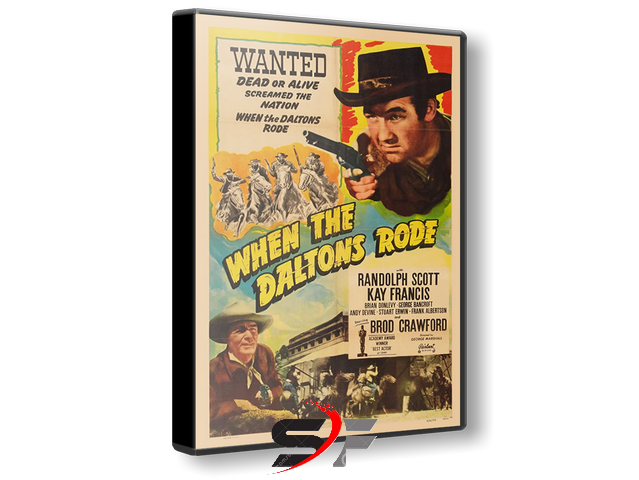 When the Daltons Rode is a 1940 American Western film directed by George Marshall and starring Randolph Scott, Kay Francis and Brian Donlevy.Based on the book When the Daltons Rode by Emmett Dalton, the sole surviving real-life gang member, and Jack Jungmeyer, the film is about a family friend of the Daltons who tries to dissuade them from becoming outlaws.

Law-abiding farmers, the Dalton brothers move to Kansas to begin a new life. Bob Dalton meets lawyer Tod Jackson and persuades him to defend his kin Ben Dalton in a court case against a corrupt land development company.

A melee erupts during the trial, resulting in the Daltons needing to shoot their way out of the courtroom. A negative light is cast on the Daltons by cronies of the land developers and the press. Ben is shot in the back. Unable to get by lawfully, the Daltons rob a stage coach and their reputation as dangerous outlaws spreads.

Tod, meantime, has fallen in love with Bob Dalton's fiancee, Julie. He strongly urges the Daltons to change their ways, but they defy brother Bob and decide to pull one more bank job in Kansas, a decision that proves fatal.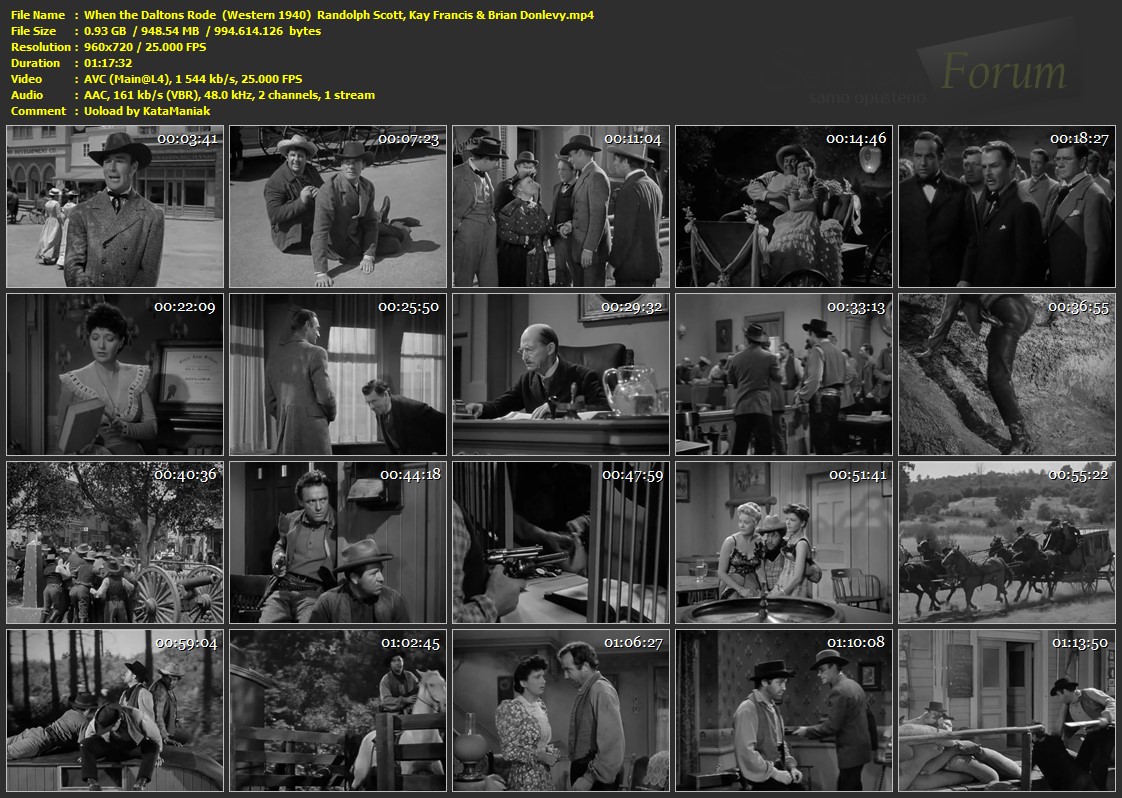 Hidden content
You need to react to this post in order to see this content.
​
Poslednja izmena: