We Go On (2016) 1080p BluRay x264-SADPANDA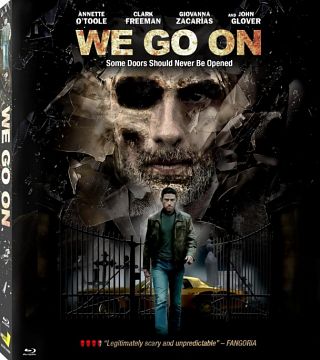 IMDB Rating: 6.1/10 from 1,038 users
Kod:
http://www.imdb.com/title/tt3904278/
Plot: Paralyzed by his fear of dying, Miles Grissom is offering reward money to the first person who can show him a ghost, an angel, a demon – anything to prove to him that we go on after our deaths. He narrows the responses down to three viable candidates – a scientist, a medium, and a worldly entrepreneur. And along with his protective mother, he embarks on an adventure through Los Angeles that will spiral into an unthinkable nightmare.
Genre: Drama | Horror | Thriller
Directed by: Jesse Holland, Andy Mitton
Starring: Annette O'Toole, Clark Freeman, John Glover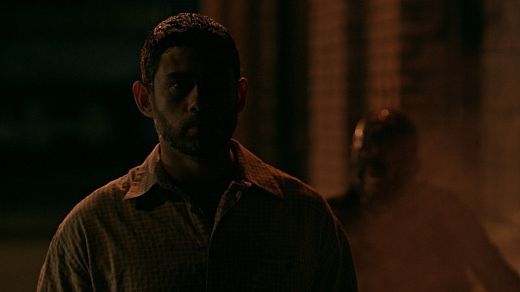 Release Name: We.G
n.2016.1080p.BluRay.x264-SADPANDA
Size: 6.45 GB
Video: MKV | 1920×1080 | 9014 kbps
Audio: English | DTS | 1509 kbps
Runtime: 1h 28mn
Subtitles: N/A
Samples: Video @ #1 – #2 – #3
Links can be combined!
Kod:
http://uploaded.net/file/zmqngw9a/We.Go.On.2016.1080p.BluRay.x264-SADPANDA.mkv.part1.rar
http://uploaded.net/file/11qg7894/We.Go.On.2016.1080p.BluRay.x264-SADPANDA.mkv.part2.rar
http://uploaded.net/file/ud4ns5oy/We.Go.On.2016.1080p.BluRay.x264-SADPANDA.mkv.part3.rar
http://uploaded.net/file/q9y47jos/We.Go.On.2016.1080p.BluRay.x264-SADPANDA.mkv.part4.rar
http://uploaded.net/file/b5m071m8/We.Go.On.2016.1080p.BluRay.x264-SADPANDA.mkv.part5.rar
http://uploaded.net/file/6gra9fwx/We.Go.On.2016.1080p.BluRay.x264-SADPANDA.mkv.part6.rar
http://uploaded.net/file/gf18liyz/We.Go.On.2016.1080p.BluRay.x264-SADPANDA.mkv.part7.rar

http://www.filefactory.com/file/3l69khib18lv/We.Go.On.2016.1080p.BluRay.x264-SADPANDA.mkv.part1.rar
http://www.filefactory.com/file/3u9dr11wvozf/We.Go.On.2016.1080p.BluRay.x264-SADPANDA.mkv.part2.rar
http://www.filefactory.com/file/5z1qgweqg2pn/We.Go.On.2016.1080p.BluRay.x264-SADPANDA.mkv.part3.rar
http://www.filefactory.com/file/q29k0kleskb/We.Go.On.2016.1080p.BluRay.x264-SADPANDA.mkv.part4.rar
http://www.filefactory.com/file/1o00hptkkp9v/We.Go.On.2016.1080p.BluRay.x264-SADPANDA.mkv.part5.rar
http://www.filefactory.com/file/1rtd7n5h0lcb/We.Go.On.2016.1080p.BluRay.x264-SADPANDA.mkv.part6.rar
http://www.filefactory.com/file/2l3btxootq59/We.Go.On.2016.1080p.BluRay.x264-SADPANDA.mkv.part7.rar

http://rg.to/file/894a0f8af645f0856b61e882f044e110/W-e.G-o.O-n.2016.1080p.BluRay.x264-SADPANDA.mkv.part1.rar.html
http://rg.to/file/8223a94839dcc8225b9cbf32512b2164/W-e.G-o.O-n.2016.1080p.BluRay.x264-SADPANDA.mkv.part2.rar.html
http://rg.to/file/9a01634333a4b7626c84f361563904f4/W-e.G-o.O-n.2016.1080p.BluRay.x264-SADPANDA.mkv.part3.rar.html
http://rg.to/file/f4011e5c58e1771785bc53c16b37257e/W-e.G-o.O-n.2016.1080p.BluRay.x264-SADPANDA.mkv.part4.rar.html
http://rg.to/file/124f134bc343b455132926a91396940f/W-e.G-o.O-n.2016.1080p.BluRay.x264-SADPANDA.mkv.part5.rar.html
http://rg.to/file/8b0f68047e54115002b2e145876f1837/W-e.G-o.O-n.2016.1080p.BluRay.x264-SADPANDA.mkv.part6.rar.html
http://rg.to/file/005199fd388c320d0c231ac0fc193858/W-e.G-o.O-n.2016.1080p.BluRay.x264-SADPANDA.mkv.part7.rar.html