Učlanjen(a)

01.05.2019
Poruka

94.212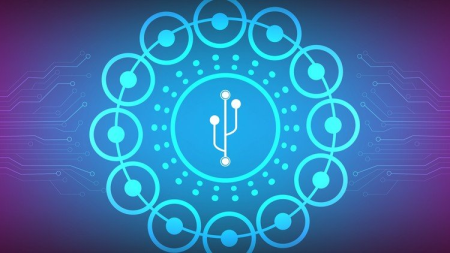 h264, yuv420p, 1280x720 |ENGLISH, 48000 Hz, 2channels | 4h 54mn | 546 MB
If you are STA eeer or PNR eeer or CTS eeer or, in general, a physical designer or Synthesis eeer, you must have definitely come across the word 'Library'.​
VLSI - The heart of STA, PNR, CTS and Crosstalk
What you'll learn
Understand timing, noise and power libraries syntax and semantics
Develop models for logic gates and macros
Use the above generated models and do STA
Requirements
Full knowledge on circuit design and SPICE simulations
Full knowledge on custom layout
Nice to have knowledge on Physical design, Static timing analysis, Noise & Crosstalk and Clock tree synthesis
You can refer to my existing courses or any other external material, but knowledge about above all is a must
Description
This course explains you, in detail, what it exactly means.
You can call Library as the soul and heart of Sonductor industries. Without them, you can't have single chip out. Without the knowledge of Libraries, all other courses are incomplete.
Guess what, you are at the right page. This course gives a comprehensive overview of characterization techniques and advanced modelling of circuits for modern and advanced nodes.
Not only that, you will see what goes behind designing a simple single input inverter. The gates like inverter, buffer, AND, OR are all called as cell, and you will be amazed to see how are the represented in real IC design.
This course is designed in collaboration with leading characterization company Paripath, who have designed the state-of-the-art characterization software called GUNA
I would like to Thank complete Paripath team for helping me in designing expents for this course. This course is motivated by desire to fill gap on characterization and modelling
Trademark:
Liberty is a registered trademark of Synopsys Inc.
Verilog is a registered trademark of Cadence Design Systems, Inc.
SDF and SPEF are trademarks of Open Verilog International
Get in right now and have an unforgettable journey of your life...
Happy Learning!!
Who this course is for:
Research professionals
Graduate students
Circuit and PDK designers
Characterization eeers
CAD developers
Managers, Mentors and the merely curious
DOWNLOAD
nitroflare
Kod:
http://nitroflare.com/view/122FB1C2E1FA50B/3CliNxtF__VSD__Libra.rar