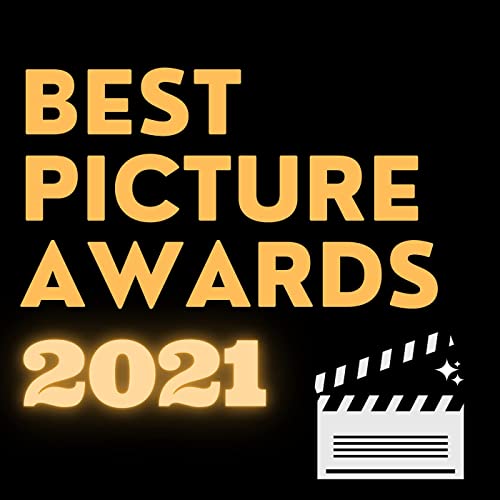 Info:
Artist: Various
Album: Best Picture Awards 2021
Year: 2021
Genre: Pop, Rock, Hip-Hop/Rap, R&B
Format/Quality: .mp3 320 kbps
Preview: https://amzn.to/3eS4Njq

Tracklist:
01. Judy Garland - Over The Rainbow
02. Liza Minnelli - New York, New York (Theme From New York, New York)
03. Frank Sinatra - My Way
04. Elvis Costello - She
05. Bryan Adams - Have You Ever Really Loved A Woman? (From "Don Juan DeMarco" Soundtrack)
06. Kid Cudi, MGMT, Ratatat - Pursuit Of Happiness (Extended Steve Aoki Remix)
07. Andrew Lloyd Webber, "Cats" 1981 Original London Cast, Elaine Paige - Memory (Original London Cast Recording / 1981)
08. Louis Armstrong - La vie en rose (Single Version)
09. Carpenters - Top Of The World
10. Jennifer Hudson - Golden Slumbers / Carry That Weight (From "Sing" Original Motion Picture Soundtrack)
11. Natalie Cole, Nat King Cole - Unforgettable
12. Nat King Cole - L-O-V-E (Remastered)
13. Richard Marx - Right Here Waiting
14. Frank Sinatra - High Hopes
15. The Mell-O-Tones, Phillip Sametz - On The Atchison, Topeka And The Santa Fe (From "The Harvey Girls")
16. Carpenters - For All We Know (From "Lovers And Other Strangers" Soundtrack)
17. Isaac Hayes - Theme From "Shaft"
18. Anita Sarawak - We May Never Love Like This Again
19. Keith Carradine - I'm Easy
20. Donna Summer - Last Dance (Single Version)
21. Joe Cocker, Jennifer Warnes - Up Where We Belong (From "An Officer And A Gentleman")
22. Stevie Wonder - I Just Called To Say I Love You (The Woman In Red/Soundtrack Version)
23. Lionel Richie - Say You, Say Me
24. Jorge Drexler, Jeff Eckels, Carina Voly, John Vriesacker, Ana Laan, Leo Sidran, Ben Sidran - Al otro lado del Río
25. A.R. Rahman, The Pussycat Dolls, Nicole Scherzinger - Jai Ho! (You Are My Destiny)
26. Ryan Bingham - The Weary Kind
Hidden content
You need to react to this post in order to see this content.