Učlanjen(a)

01.05.2019
Poruka

93.669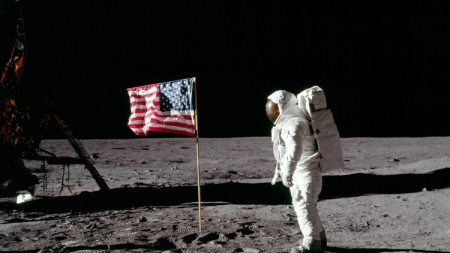 h264, yuv420p, 1920x1080 | ENGLISH, aac, 48000 Hz, 2 channels, s16 | 12h 39 mn | 14.91 GB
Instructor: Intelecom Learning
Establish a chronology of historical events in American History from 1865 to present.​
Reconstruction to the Twenty-First Century What you'll learn
Explain the chag geo-political structures of the United States from 1865 to the present.
Describe how the United States was economically transformed and modernized in the late 19th and early 20th centuries.
Analyze the role of industrialists and inventors during the era of the Industrial Revolution.
Analyze the Age of Progressivism
Describe and analyze the rise of the United States as a world power including American involvement in World War I, World War II, the Cold War, and the War of Terrorism.
Describe American domestic affairs from 1945 to the present.
Explain the relative freedom of people of color in American history, the role of women in American society, and the role of class in American Society.
Describe some of the major economic and social trends of the late 20th century.
Requirements
System requirements: PC, laptop or mobile device (with Udemy app) and broadband connectivity.
Course requirements: There are no pre-requisite or other course requirements.
Description
"U.S. History 202" is a comprehensive introduction to United States History from Reconstruction to the Information Age. This self-paced online course, and companion course to U.S. History 201, combines the real world immediacy and intimacy of professionally-produced video with the free, open-source, peer-reviewed textbook "U.S. History" from OpenStax College. Hear from noted historians and scholars - including Alan Brinkley, Deborah G. White, Matthew Frye Jacobson, Mickey Edwards, Kent Greenawalt, Alice Kessler-Harris, David Gergen, Paula McClain and others - who together provide a comprehensive and balanced examination of America's rich heritage.
The course covers everything you can expect to see in an introductory college or high school course in United States History:
Reconstruction
Westward Expansion
Industrialization and Urbanization
The Age of Empire
The Progressive Movement
World War I
The Roaring 20s
The Great Depression and New Deal
World War II and the Cold War
America in the 1960s
Culture Wars
Challenges of the 21st Century
Enjoy more than 200 professionally-produced and engaging video snts - each approximately three to five minutes in duration - that incorporate subject expert interviews, photographs and artifacts, and historic images and illustrations.
U.S. History 202 can be adopted "as is" for use as a complete online course in American History, as a quality textbook replacement for existing history courses, or as a media-rich resource for homework and test preparation (e.g. CLEP Exam).
Who this course is for:
Professors of United States History looking to adopt low-cost, media-rich supplemental materials for their students.
Students currently enrolled in (or considering enrolling in) United States History, American History, High School or AP History classes.
Anyone with in an interest in United States History.
DOWNLOAD
nitroflare
Kod:
http://nitroflare.com/view/27AF7B9664EF6F3/BBIArGNp__U.S._Histo.part01.rar
http://nitroflare.com/view/2630B47DFCF1954/BBIArGNp__U.S._Histo.part02.rar
http://nitroflare.com/view/082DAB7A1BAC838/BBIArGNp__U.S._Histo.part03.rar
http://nitroflare.com/view/4D5069D8333FFAC/BBIArGNp__U.S._Histo.part04.rar
http://nitroflare.com/view/7F59EC434920F0F/BBIArGNp__U.S._Histo.part05.rar
http://nitroflare.com/view/5A393B9E223038B/BBIArGNp__U.S._Histo.part06.rar
http://nitroflare.com/view/FDDE55272BEE7A5/BBIArGNp__U.S._Histo.part07.rar
http://nitroflare.com/view/5CF4D7717545D57/BBIArGNp__U.S._Histo.part08.rar
http://nitroflare.com/view/B998F1368856986/BBIArGNp__U.S._Histo.part09.rar
http://nitroflare.com/view/FC83BF1602DB7AE/BBIArGNp__U.S._Histo.part10.rar
http://nitroflare.com/view/F8EBD3EA6DD4999/BBIArGNp__U.S._Histo.part11.rar
http://nitroflare.com/view/9346EB1B749A180/BBIArGNp__U.S._Histo.part12.rar
http://nitroflare.com/view/ECA674241549BE3/BBIArGNp__U.S._Histo.part13.rar
http://nitroflare.com/view/DDFD82BD48CD913/BBIArGNp__U.S._Histo.part14.rar
http://nitroflare.com/view/7B7AFE1D94C55D9/BBIArGNp__U.S._Histo.part15.rar