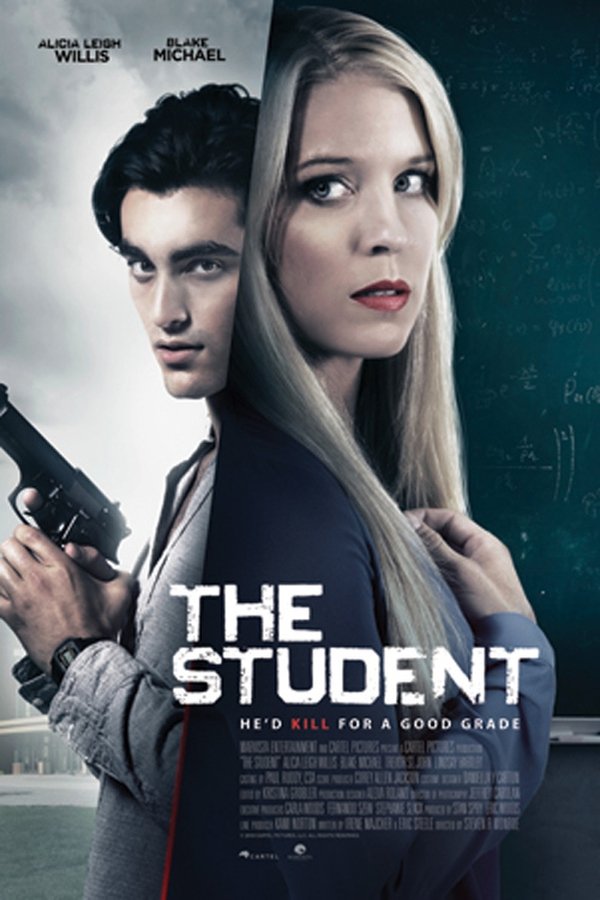 Plot
After leading a jury to wrongly sentence a man| Abigail enters her new teaching job at the law school with a newfound commitment to ethics. When she takes over her new class| it includes Vance| an intensely ambitious student who will do anything for an A. When Abigail fails him for academic dishonesty| Vance threatens that he will stop at nothing to get what he wants. As Vance's devious plot begins to unravel| she must take her life into her own hands| or Vance will take it himself.
Genres
Thriller
Actors
Alicia Leigh Willis , Blake Michael , Trevor St. John , Lindsay Hartley , Eric Nelsen , Wolfgang Bodison , Vishesh Chachra , Kassi Crews , Michelle DeFraites , Noah Gildermaster , Sylvia Jefferies , Jude B. Lanston , John O'Brien , James Joseph Pulido , Arnau Robles
Hidden content
You need to react to this post in order to see this content.