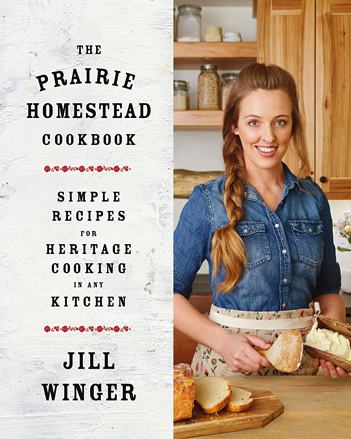 The Prairie Homestead Cookbook: Simple Recipes for Heritage Cooking in Any Kitchen
by Jill Winger
Flatiron Books | April 2019 | ISBN-10: 1250190193 | ePUB | 205 mb
https://www.amazon.com/Prairie-Homestead-Cookbook-Recipes-Heritage/dp/1250190193
Jill Winger, creator of the award-winning blog The Prairie Homestead, introduces her debut The Prairie Homestead Cookbook, including 100+ delicious, wholesome recipes made with fresh ingredients to bring the flavors and spirit of homestead cooking to any kitchen table. With a foreword by bestselling author Joel Salatin
The Pioneer Woman Cooks meets 100 Days of Real Food, on the Wyoming prairie. While Jill produces much of her own food on her Wyoming ranch, you don't have to grow all-or even any-of your own food to cook and eat like a homesteader. Jill teaches people how to make delicious traditional American comfort food recipes with whole ingredients and shows that you don't have to use obscure items to enjoy this lifestyle. And as a busy mother of three, Jill knows how to make recipes easy and delicious for all ages.
These 109 recipes include her family's favorites, with maple-glazed pork chops, butternut Alfredo pasta, and browned butter skillet corn. Jill also shares 17 bonus recipes for homemade sauces, salt rubs, sour cream, and the like-staples that many people are surprised to learn you can make yourself. Beyond these recipes, The Prairie Homestead Cookbook shares the tools and tips Jill has learned from life on the homestead, like how to churn your own butter, feed a family on a budget, and experience all the fulfilling satisfaction of a DIY lifestyle.
About the Author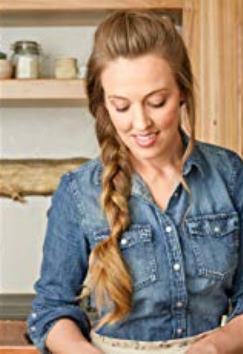 Jill Winger is the founder of The Prairie Homestead, an online space with over one million monthly visits dedicated to helping people learn how to grow their own food and take a break from the rat race, regardless of where they live.
Her practical and authentic style of teaching and storytelling has won the hearts of over 600,000 homesteaders across social media who look to her for advice and reassurance in creating from-scratch meals, tending chickens, making simple DIY products, and growing their first garden.
Jill has been featured in Urban Farm magazine, Farm & Ranch Living magazine, Woman's Day Magazine, HuffPost, and Buzzfeed. She resides on the Wyoming prairie with her husband, three children, and more farm animals than she can count.
CONTENTS
FOREWORD BY JOEL SALATIN
INTRODUCTION - Returning to Our Roots
part one: recipes - FARM & FAMILY FAVORITES
part two: homesteading - GROWING YOUR OWN INGREDIENTS
A FINAL WORD
ACKNOWLEDGMENTS
RESOURCES
INDEX
TORRENT
Hidden content
You need to react to this post in order to see this content.