Učlanjen(a)

11.10.2009
Poruka

57.699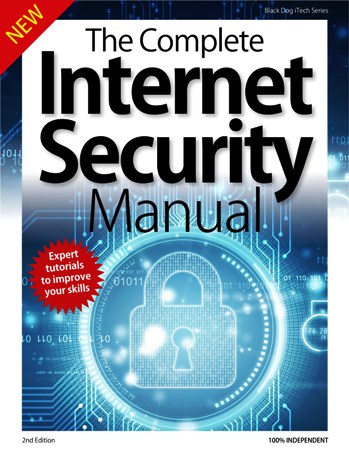 The Complete Internet Security Manual (2nd Ed)
Black Dog | 2019 | ISSN: 20444060 | 195 Pages | PDF | 76.1 mb
Learn how to keep your PC secure from hackers, viruses and malware. The modern digital age is an incredible resource and an astounding human achievement. However, alongside the wealth of information at your fingertips, there are more nefarious elements at work. We live in an increasingly digital reliant world and there are those out there who would stop at nothing to swindle, cheat, destroy and cause utter mayhem with our information. With this guidebook we will help you protect you and your data.
CONTENTS
Modern Day Security 8
Protecting Yourself 28
Online Protection & Disaster Recovery 68
Advanced Security Tips 94
Online Child Protection 130
Further Protection for Young Adults 166
TORRENT
Hidden content
You need to react to this post in order to see this content.