The Brass Legend (1956) [720p]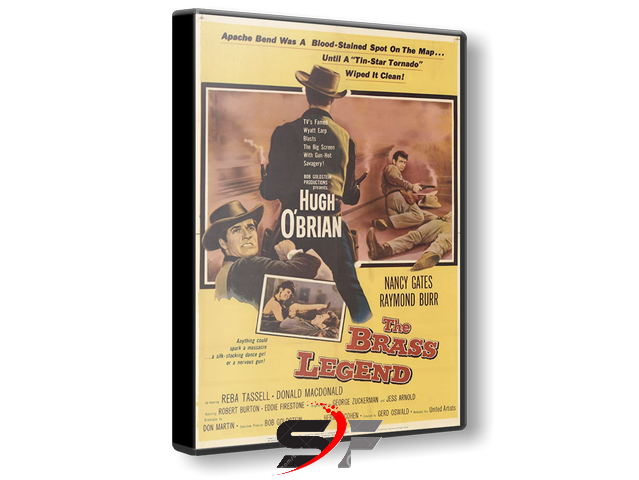 The Brass Legend is a 1956 American Western film directed by Gerd Oswald and written by Don Martin. The film stars Hugh O'Brian, Nancy Gates, Raymond Burr, Rebecca Welles, Donald MacDonald and Robert Burton. The film was released on December 12, 1956, by United Artists

Wanted outlaw Tris Hatten turns up in Apache Bend, looking for former sweetheart Millie Street, a saloon girl. Clay Gipson, the little brother of Sheriff Wade Addams' girlfriend, spots the fugitive and informs the sheriff, who knocks Hatten cold and takes him to jail.

Town opinion turns against the popular Wade, who is suspected by girlfriend Linda's father, rancher Tom Gipson, of being after a reward for Hatten that rightfully should go to the boy, Clay. In truth, Wade is trying to protect the child, particularly when the notorious Barlow gang rides into town to try to spring Hatten.

A reporter named Tatum helps damage the sheriff's reputation by revealing Clay to be the informant. Clay is wounded by a gunshot, bringing dad Tom to his senses. After shooting two of the Barlows, proving his courage, Wade must apprehend Hatten, who has had a gun smuggled to him in jail. Hatten shoots the reporter, but can't outdraw Wade.
Hugh O'Brian is Sheriff Wade Adams and he wants to serve out his term in that office despite the nagging of his fiancee Linda (Nancy Gates), who thinks the job is too dangerous; and the tempting offer from his future father-in-law, who wants him to become a partner in the family ranch. Meanwhile, Linda's younger brother, Clay (Donald MacDonald) absolutely adores Wade, taking riding and shooting lessons from his idol.Complications arrive in the form of Tris Hatten (Raymond Burr), a cold-blooded killer everyone thought was dead. He isn't. He returns to meet his sweetheart, who happens to live in Apache Bend, where Adams is sheriff.Clay witnesses their reunion and reports back to Wade. He catches Hatten unarmed, puts him under arrest and bashes him over the head with his six-shooter when Hatten tries to break free. He takes some ridicule for the less than heroic arrest, and even more when a local newspaperman finds out it was really young Clay who spotted Hatten and writes a story blaming the sheriff for taking credit he didn't deserve.Wade pleads with the newspaperman not to run the story, for fear Hatten's friends will harm the youngster. After all, strangers are starting to show up in Apache Bend, and Wade figures that might be related to Hatten's arrest.

Directed by:
Gerd Oswald


Cast:
Hugh O'Brian … Sheriff Wade Adams
Raymond Burr … Tris Hatten
Nancy Gates … Linda Gipson
Donald MacDonald … Clay Gipson
Robert Burton … Tom Gipson
Reba Tassell … Millie Street
Eddie Firestone … Shorty
Willard Sage … Jonathan Tatum
Robert Griffin … Doc Ward
Stacy Harris … George Barlow
Dennis Cross … Carl Barlow
Russell Simpson … Deputy Pop Jackson
Norman Leavitt … Deputy Cooper
Vincente Padula … Sanchez
Clegg Hoyt … Bartender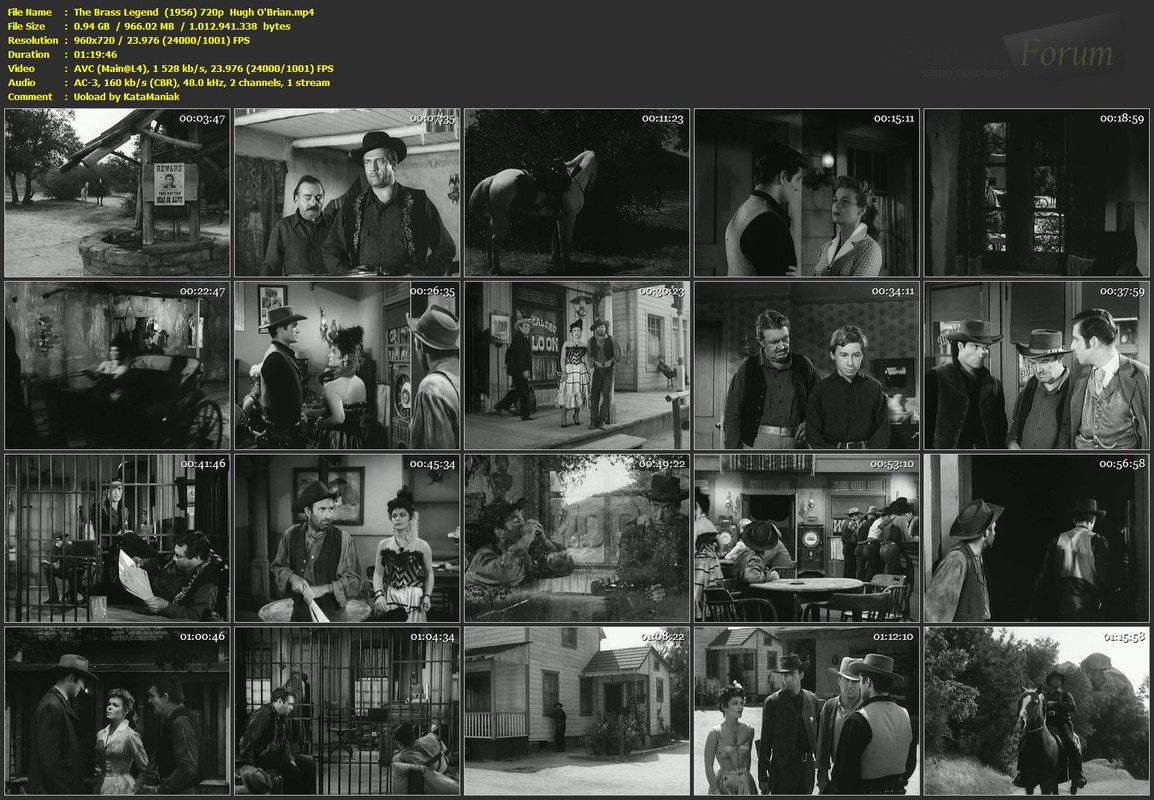 Hidden content
You need to react to this post in order to see this content.
​
Poslednja izmena: