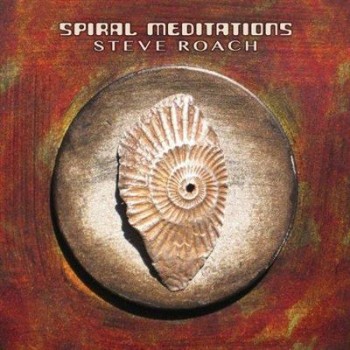 Artist: Steve Roach
Title Of Album: Spiral Meditations
Year Of Release: 2013
Label: Timeroom Editions
Genre: Ambient, New Age, Tribal
Quality: FLAC
Total Time: 70:15 min
Total Size: 359 MB


On Spiral Meditations, Steve Roach captures sacred geometry in motion. Seven shimmering, spiraling, gravity-defying musical mandalas create a kind vibrancy and energy that feeds the senses in a way that only nuanced, emotion-filled sequencer-based music can. At the same time, an over-all atmosphere of tranquility permeates the listening space as each spiral meditation unwinds into the elegant beauty of the next piece, revealing delicate lattice-like melodic and rhythmic strands woven into intricate patterns. Created in the Timeroom in 2013, this is music to invigorate the heart, mind, spirit---and imagination.
1 Consumed By Sunlight 7:53
2 Sand Painting 11:26
3 Spiral Meditation 8:38
4 Helix 3:44
5 Spiral Meditation - Part Two 17:14
6 The Feeling Expands 9:45
7 Sustained In Soul Light 11:35
Kod:
[url]http://www.secureupload.eu/zr67th1cn506/blcjb.Steve.Roach..Spiral.Meditations.2013.Lossless.rar[/url]

[url]http://rapidgator.net/file/4c030e22eb4a8412a05a752f544cbdc2/blcjb.Steve.Roach..Spiral.Meditations.2013.Lossless.rar.html[/url]

[url]http://ryushare.com/ney5tg0i7suo/blcjb.Steve.Roach..Spiral.Meditations.2013.Lossless.rar[/url]

[url]http://uploaded.net/file/mq7kqxrw/blcjb.Steve.Roach..Spiral.Meditations.2013.Lossless.rar[/url]