Salas u malom ritu (1976)


"Salaš u malom ritu" je jugoslovenski film iz 1976. godine. Režirao ga je Branko Bauer, a scenario su napisali Arsen Diklić i Branko Bauer. Film je nastao po istoimenom romanu Arsena Diklića. Nastavak ovog filma predstavlja film Zimovanje u Jakobsfeldu.
Radnja filma se odvija u jednom zabačenom selu na početku Drugog svetskog rata. Nemci sprovode grupu talaca i usput maltretiraju jednog dečaka, koji iz osvete kasnije zapali nemačko žito u pristaništu. Pošto znaju da žito nije planulo samo, Nemci sprovode istragu, koju predvodi folksdojčer Šicer. Da bi otkrio ko je zapalio žito on počinje sa terorom – uzima sve muškarce iz za taoce i počinje da strelja. Grupa dečaka, znajući da niko nije povezan s paljenjem žita pokušava da spreči tragediju.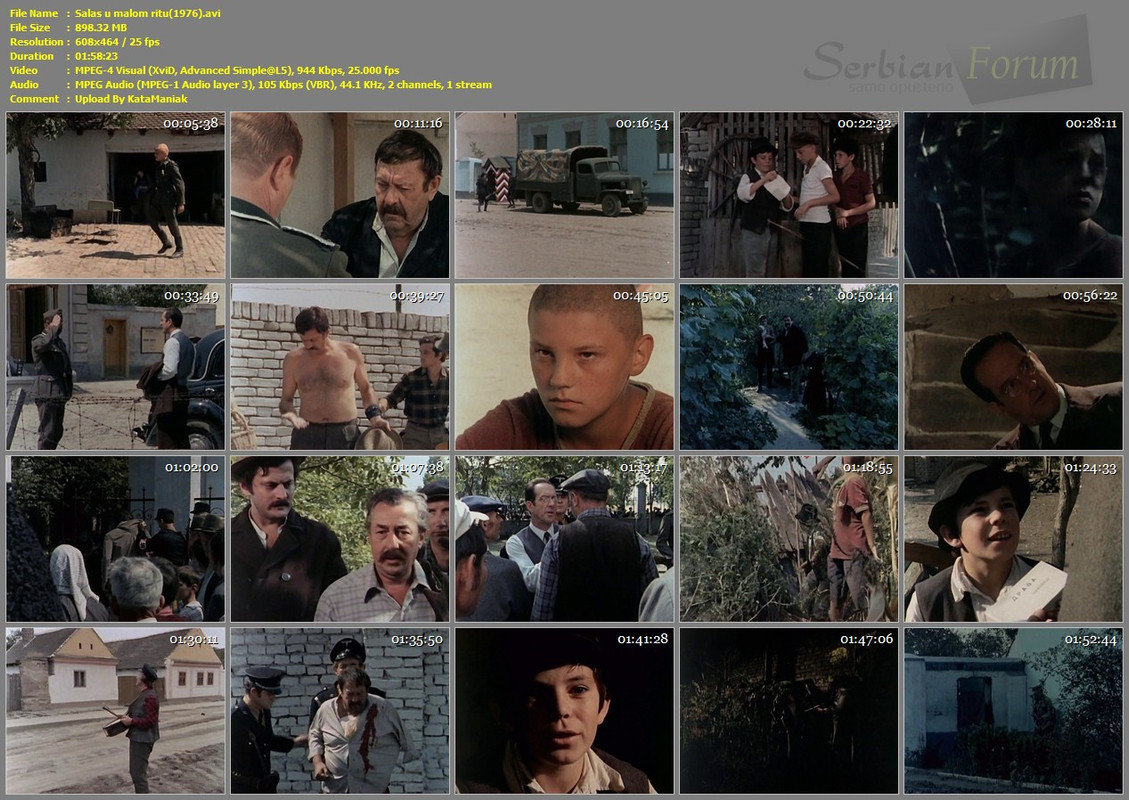 Hidden content
You need to react to this post in order to see this content.
Poslednja izmena: