Učlanjen(a)

01.05.2019
Poruka

49.190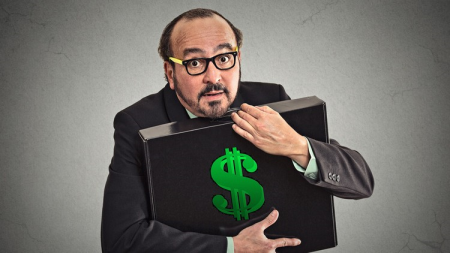 Created by Dr. Roy Naraine,Adam Naraine | Last updated 6/2019
Duration: 1 h | 16 lectures | Video: 1280x720, 44 KHz | 468 MB
Genre: eLearning | Language: English + Sub
This course is written and presented by a medical doctor with 20 years' experience in self-improvement training, coaching and counseling.​
Learn about the SWOT Analysis
Understand what to avoid during the negotiation
Master the Non-verbal signals
Get the right tools for the confrontation with your boss
Learn how to present yourself effectively
Choose the right preparation proccess
Relax
Open your mind
Absorb the knowledgeIt has been recorded and produced on a studio quality level.
By enrolling in this course, you will get a lifetime access to the current content, as well as, BONUS MATERIAL . 
No risk involved! Watch our PREVIEW VIDEOS
Over 50,000 happy students enrolled in our courses!
Over 3800 TOP reviews!\n\n\nFor the majority of workers asking for a pay raise can be a nerve-wracking experience. Even if the company is prospering, you still might feel as if you were being too demanding or bumptious. If the negotiation is not executed in the right manner with the right preparation, it may lead to embarrassment, distaste and anger.\n\nMy name is Roy Naraine. I'm a medical doctor with over 20 years of experience in self-improvement training. After being continuously bombarded by my students with salary negotiation questions, I decided to create this comprehensive, 7 step guide to increasing your salary.\n\nTruth to be told, salary negotiation is not so difficult, as long as you follow a specific set of rules. What many people don't realize is that any kind of negotiation requires a little bit more than just the right arguments. \n\nIn order to succeed you also need to mentally prepare yourself for the conversation. You need to be able to present yourself effectively to inspire and motivate your boss to acknowledge your request.\n\nThe aim of this short course is to provide you the right tools for your confrontation with the boss and allow you to choose the time and atmosphere most conducive to acquiring success.\n\nRemember, there is no risk involved. In all our productions we always have a few lectures available as free preview videos. Watch them and confirm that this is the course you need.\n\nThank you and see you in the first section.\n
Who this course is for:
This course is suitable for anyone, who wants to successfully prepare for their salary negotiation
DOWNLOAD
nitroflare
Kod:
http://nitroflare.com/view/211847060AD65CE/DYrnsCuM_.SalaryNego.rar