Učlanjen(a)

01.05.2019
Poruka

106.321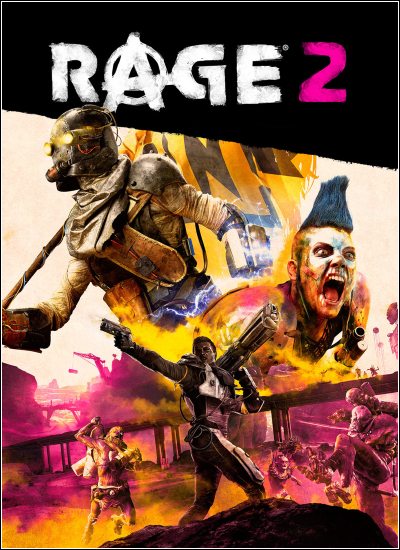 RAGE 2 (2019) v1.0 Update 1 - Repack = nemos =
May 14, 2019 | PC | Developer: id Software, Avalanche Studios | Publisher: Bethesda Softworks | 22.3GB
Interface language: Russian / English
Voice Language: Russian / English
Genre: Action (Shooter) / 1st Person / Open World / 3D
​
Immerse yourself in a post-apocalyptic world in which there is no law, no order. Avalanche Studios, the recognized wizards for creating open worlds, and id Software shooter gurus represent the game RAGE 2. Here you can go anywhere, shoot anything, and blow what you want.
An asteroid that fell to Earth destroyed 80% of the population, and the number of survivors continues to decline. The bloodthirsty gangs wander along the roads, and the tyrants from the Government are trying to establish their boundless domination. Your hero is Walker, the last ranger of the Wastelands. In an effort to retain power, the Government deprived you of your home and almost took your life. You have only one way out: to join the uncompromising struggle for freedom and justice. Waiting for you is a real chaos: indescribable skirmishes with a first-person view, a variety of vehicles and the open world of the wastelands. Traveling through it, you must survive in clashes with ruthless thugs and find the technology necessary to combat the despotic government.
Release features:
Based on license (Steam-Rip = nemos =)
Game version - 1.0 (update 1)
Tablets: Sewn (CODEX), attached (ALI213) can be found in the folder (Extra Tablets) of the installed game.
None recoded
All localizations are cut out, only Russian and English are left.
Change language in the game menu
In the shortcut registered start from admin
After installation, the game takes ~ 30 GB
SYSTEM REQUIREMENTS:
Minimum:
OS: Win7, 8.1, or 10 (64-Bit versions)
Processor: Intel Core i5-3570 or AMD Ryzen 3 1300X
RAM: 8 GB of RAM
Video card: Nvidia GTX 780 3GB or AMD R9 280 3GB
Disk space: 36 GB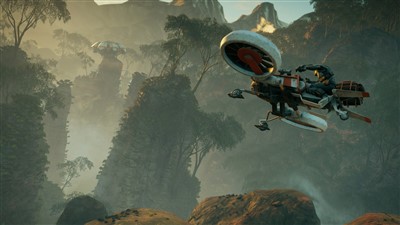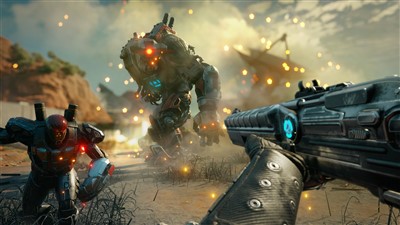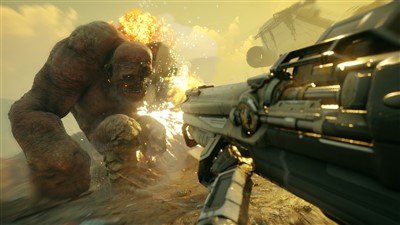 DOWNLOAD
nitroflare
Kod:
http://nitroflare.com/view/8C3E1731390106A/RAGE.2.Repack_nemos.part01.rar
http://nitroflare.com/view/28CCAA5B45D778A/RAGE.2.Repack_nemos.part02.rar
http://nitroflare.com/view/07DFEF12D4E51D8/RAGE.2.Repack_nemos.part03.rar
http://nitroflare.com/view/F5FE76CE75C214B/RAGE.2.Repack_nemos.part04.rar
http://nitroflare.com/view/33DBE0B09A10BBD/RAGE.2.Repack_nemos.part05.rar
http://nitroflare.com/view/136C3BE16A062C9/RAGE.2.Repack_nemos.part06.rar
http://nitroflare.com/view/81DADE0413BE56B/RAGE.2.Repack_nemos.part07.rar
http://nitroflare.com/view/0F85D4A32CE8DED/RAGE.2.Repack_nemos.part08.rar
http://nitroflare.com/view/720F282B1AFFCFD/RAGE.2.Repack_nemos.part09.rar
http://nitroflare.com/view/88504D67F850B0C/RAGE.2.Repack_nemos.part10.rar
http://nitroflare.com/view/C0653F53FBF4FB7/RAGE.2.Repack_nemos.part11.rar
http://nitroflare.com/view/E5B335FDC692E85/RAGE.2.Repack_nemos.part12.rar
http://nitroflare.com/view/86B7C1DCCD12EA3/RAGE.2.Repack_nemos.part13.rar
http://nitroflare.com/view/90B5F6731DCFA03/RAGE.2.Repack_nemos.part14.rar
http://nitroflare.com/view/69BA135A5AC0925/RAGE.2.Repack_nemos.part15.rar
http://nitroflare.com/view/E26C4199B837484/RAGE.2.Repack_nemos.part16.rar
http://nitroflare.com/view/41E3124D4A53865/RAGE.2.Repack_nemos.part17.rar
http://nitroflare.com/view/E91C3AE6D7429F3/RAGE.2.Repack_nemos.part18.rar
http://nitroflare.com/view/FEC06F65DE5442B/RAGE.2.Repack_nemos.part19.rar
http://nitroflare.com/view/2DCAF0290DA0E93/RAGE.2.Repack_nemos.part20.rar
http://nitroflare.com/view/4E2FB255214F6B5/RAGE.2.Repack_nemos.part21.rar
http://nitroflare.com/view/3D423C76DB8D773/RAGE.2.Repack_nemos.part22.rar
http://nitroflare.com/view/0A786EAE8CE88E6/RAGE.2.Repack_nemos.part23.rar