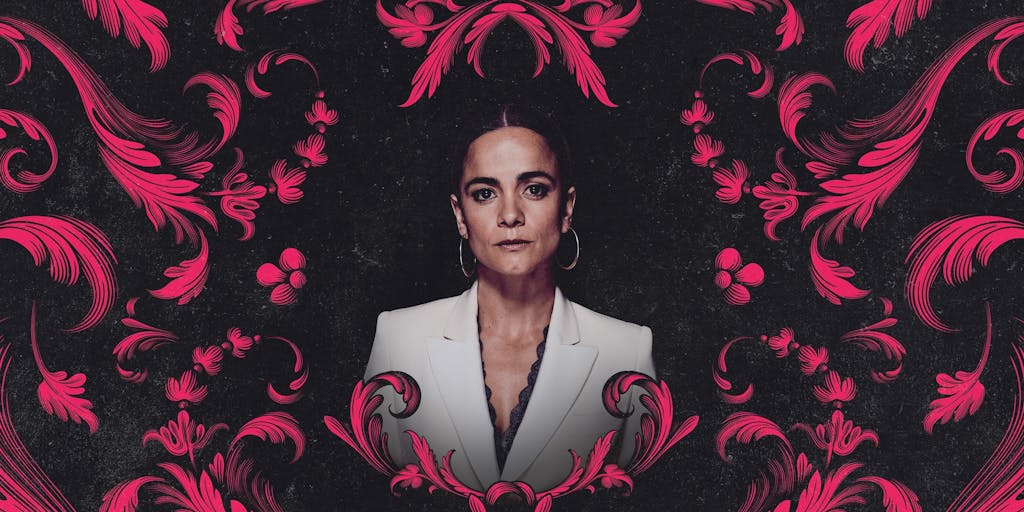 Drama prati snažnu priču Terese Mendoze koja je, nakon što njenog dečka, dilera droge, neočekivano ubiju u Meksiku, prisiljena da pobegne i potražiti utočište u Americi. Tamo sklapa riskantno partnerstvo s osobom iz svoje prošlosti kako bi raskrinkala vođu upravo one organizacije za krijumčarenje droge zbog koje je morala da pobegne.
U tom procesu uči pravila zanata i strateški se pozicionira kako bi i sama postala vođa kartela.
Created by M.A. Fortin, Joshua John Miller. With Alice Braga, Hemky Madera, Veronica Falcón, Peter Gadiot. Teresa flees Mexico after her drug-runner boyfriend is murdered. Settling in Dallas she looks to become the country's reigning drug smuggler and to avenge her lover's murder.
www.imdb.com

While living in the barrio of Jalisco, Mexico, poor Teresa Mendoza falls in love with a member of a successful drug cartel, hoping the love will help her rise above the hopelessness she feels in her life. When it doesn't happen, she is forced to flee the country after her boyfriend is murdered. She seeks refuge in America, where she teams up with an unlikely person from her past to take down the leader of the drug ring that is after her. Teresa ends up starting her own drug empire, becoming one of the world's wealthiest women in the process. With her success, she discovers that money doesn't fix all of her problems, and she can only depend on herself if she wants to stay one step ahead of others and stay alive.
https://en.wikipedia.org/wiki/Queen_of_the_South_(TV_series)
Poslednja izmena od urednika: