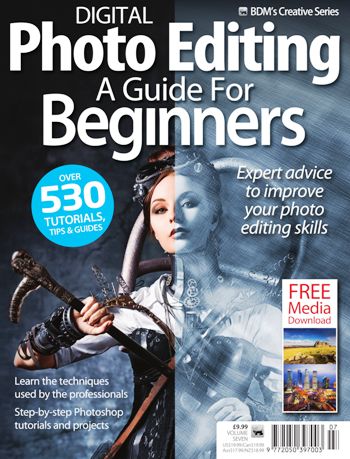 Photo Editing: A Guide for Beginners - September 2019
English | 166 pages | PDF | 131 mb
The digital photography and photo editing revolution has put high quality photo manipulation within reach of everyone, so now with our help it's time for you to join the revolution. Photo editing has become an important part of the daily life of amateur and professional photographers, designers and artists everywhere. As digital cameras capture the world around us in ever increasing detail and clarity, so photo editing programs have become ever more elaborate and feature-rich to keep pace with our desire to explore our creativity in the world of photo editing and manipulation. More and more people are learning how to incorporate various post-production techniques into their photographs and digital artwork, and Digital Photo Editing - A Guide For Beginners is here to help. We will show you editing techniques to help you get the most out of your digital photographs, create stunning original art and much, much more. Read on to discover exactly what photo editing can do for you!
06 Getting Started
- Main Interface
- Menus
- The Tool Bar
- Keyboard Shortcut
- Selection Tools
- Healing Tools
- Clone Stamp Tool
- Brushes and Eraser
- Bucket and Gradient Fill
26 Basic Editing Techniques
- Making Selections
- Modifying Selections
- Using Layers
- Adjustment Layers
- Curves and Levels
- Crop and Resize
- Quick Masks
- Using Layer Masks
- Content-Aware Fill and Scale
46 Photo Editing Skills
- Adjusting Exposure
- Colour Correction
- Contrast and Saturation
- Monochrome Techniques
- Graduated Filters
- Correcting Lens Distortion
- Panaroma Stitching
- Colour Replacement
- Soft Focus Technique
72 What is Raw Mode?
- Processing Raw Files
82 Photo Editing Projects
- Pencil Sketch Effect
- 32 bit HDR
- Tilt-shift Effect
- Raw Processing
- Sky Replacement
- Skin/Beauty Retouching
- Light Grafitti
- Little Planets
- Compositing
- Artistic Borders
160 Glossary
TORRENT
Hidden content
You need to react to this post in order to see this content.