Učlanjen(a)

02.05.2009
Poruka

29.304
Partizanska eskadrila (1979)


Partizanska eskadrila je jugoslovenski film iz 1979. godine koji je režirao Hajrudin Krvavac. Nosioci glavnih uloga su Bekim Fehmiu, Velimir Bata Živojinović i Ljubiša Samardžić.

U proljeće 1942. godine, je nemačko vazduhoplovstvo imalo potpunu orevlast, ne samo na nebu Jugoslavije, nego i skoro nad celom Evropom. Partizani su u to vreme imali avione koje su kao i ostalo oružje otimali od neprijatelja. Ovo je film o stvaranju partizanske avijacije i njenim prvim borbama.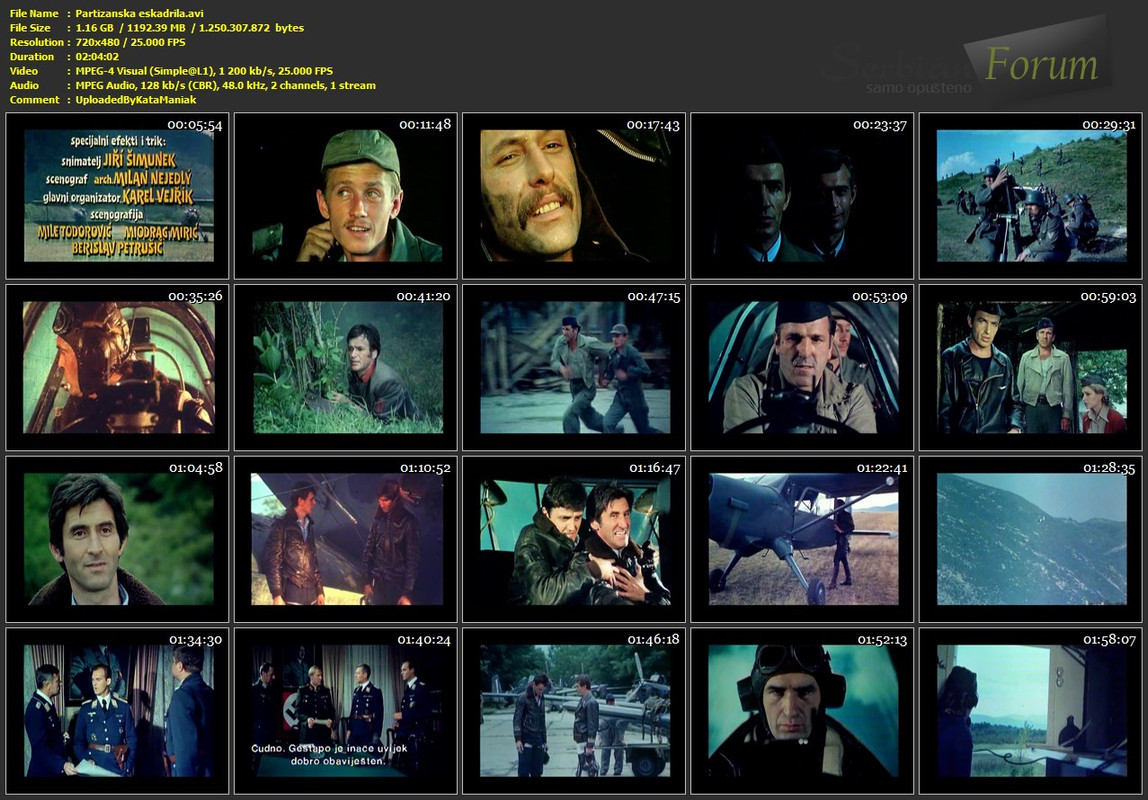 Hidden content
You need to react to this post in order to see this content.
Poslednja izmena: