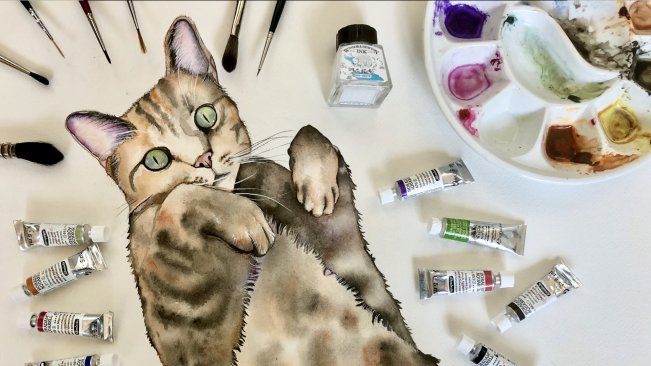 Ready, Wet, Paint! How to paint a Tabby Cat in Watercolour, step by step.
Video: .MP4, 1920x1080, 25 fps | Audio: AAC, 48 kHz, 2ch | Duration: 2h 58m
Genre: eLearning | Language: English | Size: 5 GB
In this class, you will learn step-by-step how to take a reference picture, transfer it to watercolour paper, and paint it using several core watercolour techniques. Together we will paint a portrait of a tabby cat using an imperfect reference picture. The painting is the project of the class. At the end of the class, you will have a beautiful completed watercolour painting. We cover techniques such as wet on wet, wet on dry, blooms and painting in layers. In addition, we tackle several big challenges when painting animals, such as:
creating the illusion of fur
painting white fur, i.e. painting negatively and using opaque white ink
mixing colours to achieve interesting and expressive browns and blacks
creating luminosity and translucency by using blues and purples
working in subsequent layers to add depth
working wet on wet and wet on dry to avoid splotches or unwanted lines, edges or marks
using blooms strategically to push pigment towards the edges of dampened areas
using blooms strategically to place highlights where needed
All resources, including the line drawing, progress pictures and the supplies list can be found under "class project".
This class is best suited to intermediate students who have painted with watercolour before. If you're a beginner, I would recommend following my first cat class before painting this one as this one is a little more challenging. However, I do paint every step on camera for you, so you receive a lot of guidance throughout the painting process. Advanced students may want to skip over certain portions of the class if they are using their own reference pictures.In case you already know how to transfer your drawing to watercolour paper, you can skip lesson 2 of the class.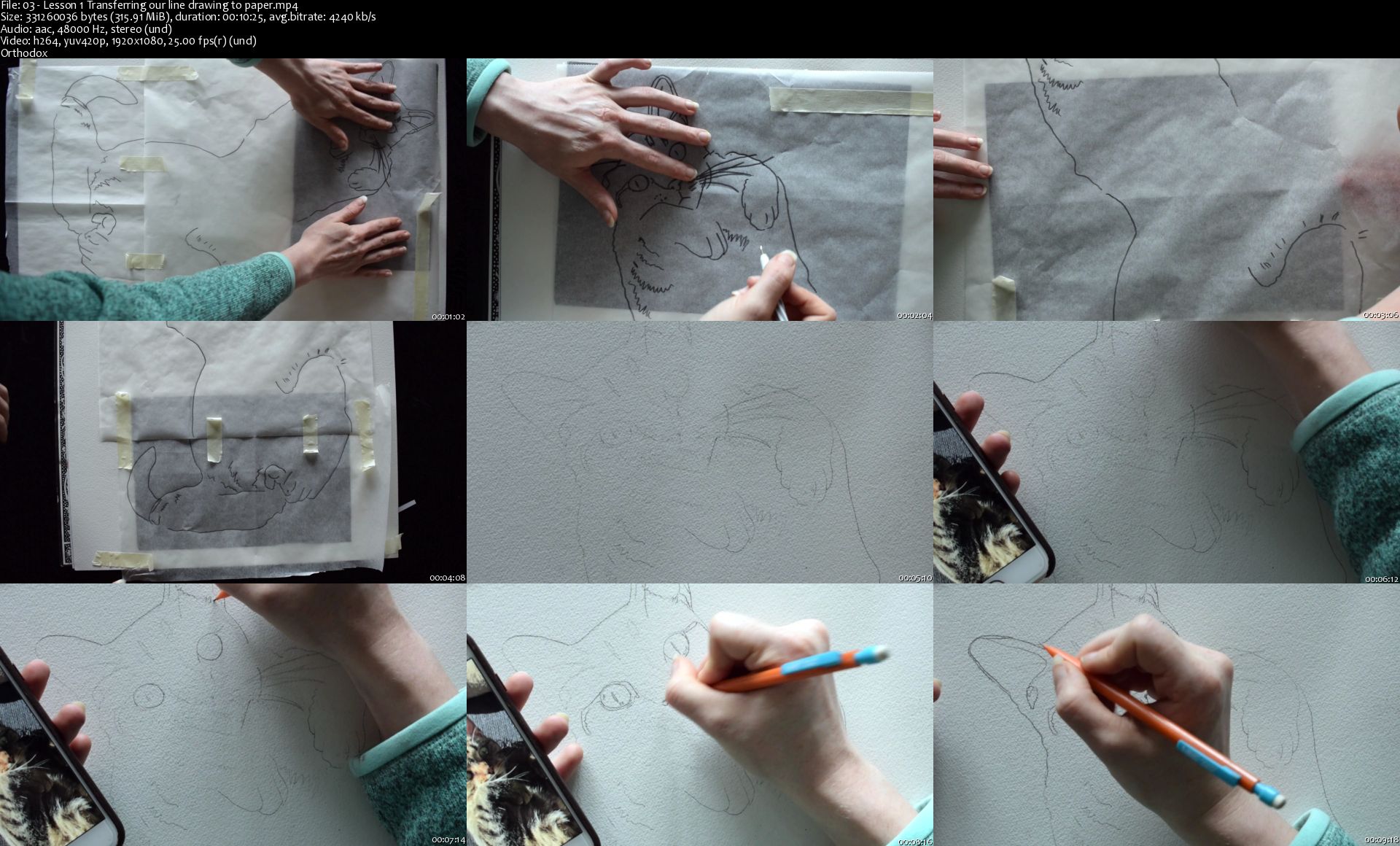 Hidden content
You need to reply to this thread or react to this post in order to see this content.
Hidden content
You need to reply to this thread or react to this post in order to see this content.