North To Alaska (1960)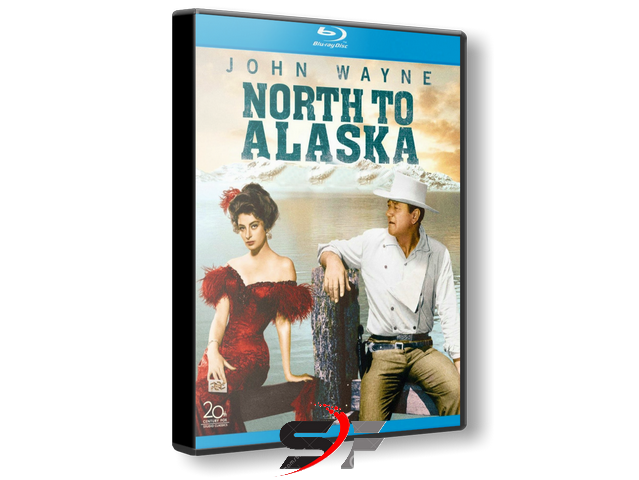 North to Alaska is a 1960 comedic Western/Northern film directed by Henry Hathaway and John Wayne (uncredited). The picture stars Wayne along with Stewart Granger, Ernie Kovacs, Fabian, and Capucine. The script is based on the play Birthday Gift by Ladislas Fodor and set during the Nome gold rush.

The movie featured Johnny Horton's song "North to Alaska", sung during the opening titles, setting up an introduction to the story.

In 1901, after finding gold in Nome, Alaska, George Pratt (Stewart Granger) sends partner Sam McCord (John Wayne) to Seattle, Washington to bring back his fiancée, Jenny Lamont (Lilyan Chauvin), a French girl whom Sam has never met.

Finding that George's girl has already married another man, Sam brings back prostitute "Angel" (Capucine) as a substitute. There is a misunderstanding: she thinks Sam wants her for himself and becomes enamored with him on the boat trip to Alaska, during which he treats her like a respectable lady.

An angry George rejects the girl outright, though his younger brother Billy (Fabian) is definitely interested. Meanwhile, conman and saloon owner Frankie Cannon (Ernie Kovacs) tries to steal their gold claim.

In time, George takes a liking to Angel and is willing to marry her. But once he realizes that she has fallen for his partner, he does everything in his power to coax Sam into admitting that he, too, is in love.

Meanwhile, the men discovered Cannon's scam after he cons an illiterate drunk named Peter Boggs, so they try to reclaim their right in the court. An all-out brawl in the town's muddy streets brings it all to an end. Angel decides to leave but is convinced to stay once Sam yells out publicly: "Because I love you!"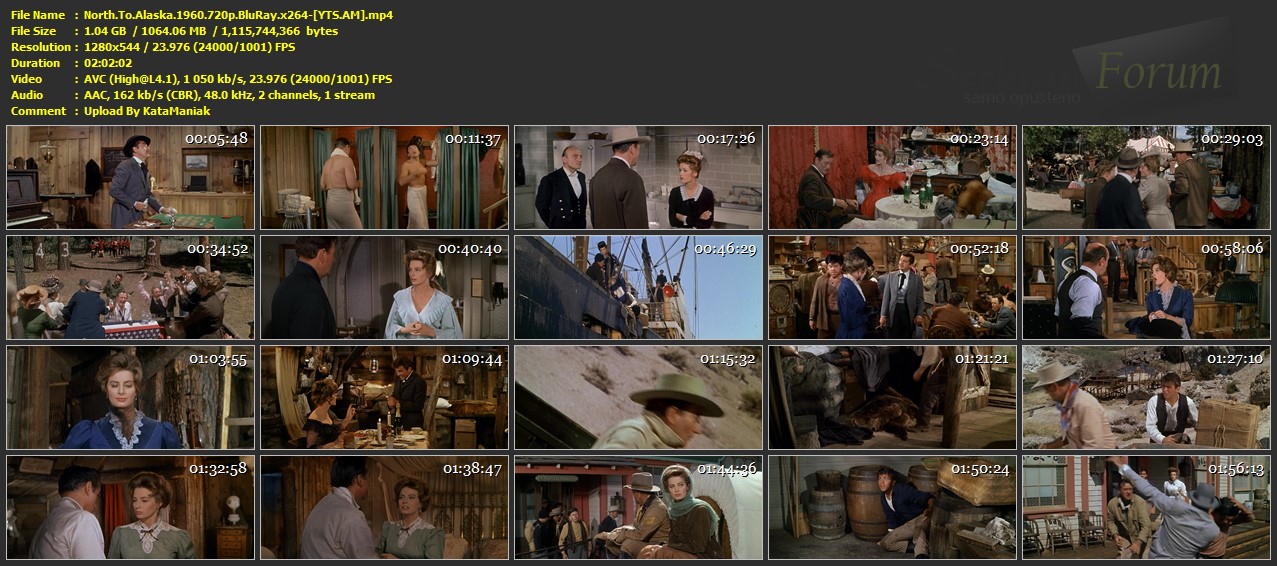 Hidden content
You need to react to this post in order to see this content.
Poslednja izmena od urednika: