,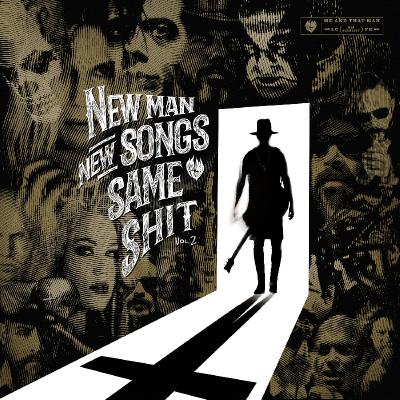 Me And That Man - New Man, New Songs, Same Shit, Vol.2 (2021) 44.1-24
Country: USA
Genre: Country,Blues,Rock
Format: FLAC (*tracks)
Quality: Lossless [44,1kHz/24 bit]
Time: 44:30
Full Size: 514.28 MB
​
Adam "Nergal" Darski - Vocals, Guitars
Lukasz Kumanski - Drums and Percussion, Backing Vocals
Matteo Bassoli - Bass, Synth, Backing Vocals
Sasha Boole - Guitars, Mouth Harp, Banjo
01. Black Hearse Cadillac (feat. Hank Von Hell, Anders Odden) (04:02)
02. Under the Spell (feat. Mary Goore) (03:40)
03. All Hope Has Gone (feat. Blaze Bayley, Gary Holt, Jeff Mantas Dunn) (03:17)
04. Witches Don't Fall in Love (feat. Kristoffer Rygg) (03:53)
05. Losing My Blues (feat. Olve Abbath Eikemo, Frank the Baptist, Chris Holmes) (03:43)
06. Coldest Day in Hell (feat Ralf Gyllenhammar, Douglas Blair) (05:15)
07. Year of the Snake (feat. David Vincent) (03:49)
08. Blues & Cocaine (feat. Michale Graves) (03:08)
09. Silver Halide Echoes (feat. Randy Blythe) (03:34)
10. Goodbye (feat. Alissa White-Gluz, Devin Townsend) (03:34)
11. Angel of Light (feat. Myrkur) (04:17)
12. Got Your Tongue (feat. Chris Georgiadis) (02:18)
Hidden content
You need to reply to this thread or react to this post in order to see this content.