Učlanjen(a)

01.05.2019
Poruka

39.564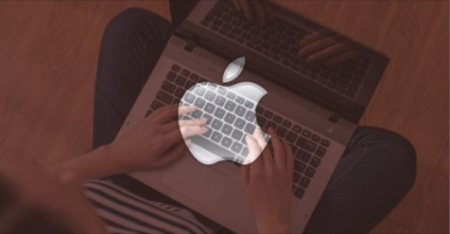 Genre: eLearning | MP4 | Video: h264, 1280x720 | Audio: aac, 44100 Hz
Language: English | VTT | Size: 5.76 GB | Duration: 6.5 hours
OSX Snow Leopard (10.​
What you'll learn
Feel empowered and calm as you learn how to command your computer
Set up a Mac the way that makes most sense for the way that you think and interact with technology
Get seriously productive and creative with devies synchronised and distractions reduced in innovative ways
To Learn about your emotional baggage with computers and re-train your habits to let this go
Requirements
Access to a an iMac, Mac Pro, MacBook Pro OR MacBook
6), Lion (10.7), Mountain Lion (10.8) OR Mavericks (10.9)
Description
MASTERING YOU MAC HAS NEVER BEEN EASIER
MAC CLARITY - KNOW YOUR MAC
Learn how to play your Mac like the beautiful instrument that it is. Stop wasting time, feeling stressed and bugging your children or partner to help you when you get stuck. Know what you are doing every time you sit at your computer. Turn your projects into opportunities to really shine and express yourself without wasting hours on trying to work stuff out.
This is more than just another computer course. This is a way to reach your dreams. This is an exploration into your limitless potential.
This course makes learning how to use your Mac easy and fun. You will be guided through 9 levels of learning, starting at the very basics so you will never feel left behind. The 110+ micro video lessons are 2-8 minutes long and in easily digestible and practical chunks. You slowly build on your knowledge and will be amazed how quickly you achieve real progress.
This course is also suitable for more confident users as so many of us really only use a small percentage of what is possible on our computers. Imagine knowing the other 70% of what your computer is capable of! You can become more productive and find new and exciting ways of working and playing to your fullest potential.
A UNIQUE AND POWERFUL LEARNING SYSTEM.
There is currently no other course on the market that is this comprehensive that will hold your hand as you start and really support you as you grow in competence. Each lesson has lots of directions and tips. They show the keys being used written on the screen so you never have to guess anything. We will never assume you know what we are talking about. We make sure we show you clearly. Arron has been teaching this course for years in person so he knows what people want to know, what the common issues and questions are and how to explain everything in ways that it just makes sense.
EASY AND ENGAGING LESSONS THAT YOU WILL ENJOY.
Arron is a natural teacher with a strong ability to engage and make learning about your computer fun and easy. Be inspired throughout this practical course as you build a productive and joyful relationship with your computer. Imagine what your future looks like with this powerful gift to yourself. Are you ready to really give yourself freedom to fully express yourself with this powerful tool you have?
TAKE BACK CONTROL OF YOUR TIME AND ENERGY.
Take this opportunity to close the gap in your knowledge. This will serve you powerfully for years to come. Learn at home at your own pace and fit the course around your lifestyle.
CREATED FOR BEGINNERS, USED BY EXPERTS.
This course was designed with beginners in mind. The lessons are planned sequentially, meaning that you will watch your skill level quickly improve. Of course you can just jump around to specific lessons - which is useful later on to revise something. There is so much packed in here that even experts learn a lot about how they can improve their practice.
FEATURES AND HIGHLIGHTS.
100+ micro lessons (2-8mins)
9 sequential levels covering specific topics.
Life Coaching Tools to keep you on track and motivated.
Set up a Mac the way you want it
Have all your devices synchronised eg. IPhone, IPad and computer
Explore the incredible potential of iTunes
Learn simple ways to manage your filing and create order and ease
Lot's of extra apps to improve your productivity and user experience
30 day money back guarantee
ADDED BONUS
1st Bonus
As a special added gift Arron has developed a powerful eBook devided into 12 powerful worksheets. Some of these are interactive and life coach you through your relationship, goals, motivation and intentions of how you use your computer. Would you like some more clarity of what might be getting in your way of being as productive and passionate as possible with your projects? As a successful life coach Arron has worked with this extensively. He understands how to move people through from being stuck to being successful. This is a holistic course. We don't want to offer you just the ability to use your Mac like a Pro. We also want you to feel good while doing it. To be passionately productive, to sit down at your computer and have confidence you won't get distracted by Facebook because you choose it, to feel powerful and capable every time you are using your Mac so you always reach your highest potential.
DOWNLOAD
nitroflare
Kod:
http://nitroflare.com/view/2678476FCCA586B/mhclQEAn__Mac_Clarity__Master_Your_Mac.part1.rar
http://nitroflare.com/view/30812968EE9C87E/mhclQEAn__Mac_Clarity__Master_Your_Mac.part2.rar
http://nitroflare.com/view/A8136FB7858111B/mhclQEAn__Mac_Clarity__Master_Your_Mac.part3.rar
http://nitroflare.com/view/81C87DBF7D97DFE/mhclQEAn__Mac_Clarity__Master_Your_Mac.part4.rar
http://nitroflare.com/view/17C921B7A730B0F/mhclQEAn__Mac_Clarity__Master_Your_Mac.part5.rar
http://nitroflare.com/view/040F9E546A176C3/mhclQEAn__Mac_Clarity__Master_Your_Mac.part6.rar