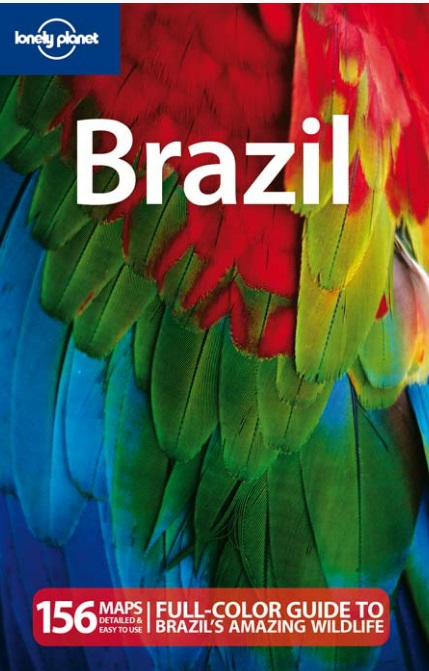 Lonely Planet Brazil
by Lonely Planet, St Louis, Chandler, Clark, Dowl, Gleeson, Landon, Raub, Smith
English | 1614 pages | EPUB | 56.5 MB | 17 Dec. 2010 | ISBN-10: 9781741791631
Lonely Planet: The world's leading travel guide publisher
One of the world's most captivating places, Brazil is South America's giant, a dazzling country of powdery white-sand beaches, pristine rain forests and wild, rhythm-filled metropolises - offering big adventures for travelers with budgets large and small.
Full-color guide to Brazil's amazing wildlife
156 detailed & easy to use maps
Dedicated Carnaval chapter and party planner
Special itineraries take you down the Amazon, to Iguaçu Falls and beyond
Unique green index identifies sustainable options for an ecofriendly trip
Lonely Planet gets you to the heart of a place. Our job is to make amazing travel experiences happen. We visit the places we write about each and every edition. We never take freebies for positive coverage, so you can always rely on us to tell it like it is.
Authors: Written and researched by Lonely Planet, Regis St Louis, Gary Chandler, Gregor Clark, Aimee Dowl, Bridget Gleeson, Robert Landon, Kevin Raub, and Paul Smith.
About Lonely Planet: Started in 1973, Lonely Planet has become the world's leading travel guide publisher with guidebooks to every destination on the planet, as well as an award-winning website, a suite of mobile and digital travel products, and a dedicated traveller community. Lonely Planet's mission is to enable curious travellers to experience the world and to truly get to the heart of the places they find themselves in.
TripAdvisor Travelers' Choice Awards 2012 and 2013 winner in Favorite Travel Guide category
'Lonely Planet guides are, quite simply, like no other.' - New York Times
'Lonely Planet. It's on everyone's bookshelves; it's in every traveller's hands. It's on mobile phones. It's on the Internet. It's everywhere, and it's telling entire generations of people how to travel the world.' - Fairfax Media (Australia)
Hidden content
You need to reply to this thread or react to this post in order to see this content.
Hidden content
You need to reply to this thread or react to this post in order to see this content.