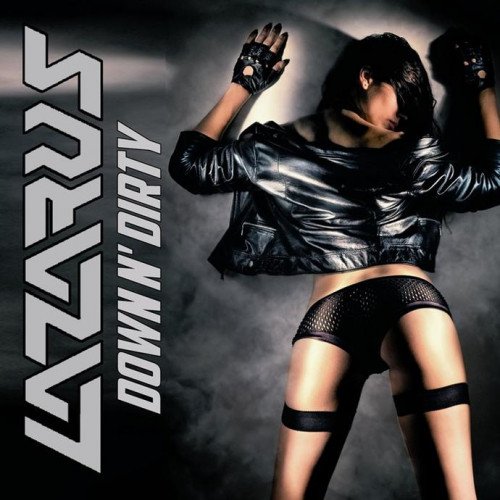 Artist: Lazarus
Title: Down N' Dirty
Year Of Release: 2020
Label: DDR MUSIC GROUP
Genre: Hard Rock, Heavy Metal
Quality:MP3 320kbps (scans)
Total Time: 1:20:01
Total Size: 212.16 MB
Album Info
We're excited to unleash a downright slice of Glam Metal magic with the release of 'Down N' Dirty', a 19 song career spanning cult classic that will leave you yearning for long legs, short skirts, a bottle of Jack and some of those hot summer nights with your radio dialed to ten!
Lazarus deliver one knock out glam metal shot after another and quite honestly leave you a little breathless after hearing such great cuts as "Bedroom Eyes", "Little Dancer", "Love At First Bite", "Too Far Gone", "Haunted" and believe us the list goes on to say the least. The boys had the 80's flowing through their veins and were not letting up if their lives depended on it. Thunderous rhythms, shredding guitars and stellar vocal performances lay the foundation for one of the better underground bands of the era. How the major labels missed these guys is beyond our comprehension but we're sure glad they did so we could get this music re-released to the masses.
This is highly recommended listening, extremely addictive and if you're not biting down hard on this album, you might want to get your head checked. This album simply Rocks!
This CD has been digitally remastered and is officially licensed from the band.
1. Little Dancer
2. Bedroom Eyes
3. Love At First Bite
4. Let The Sparks Fly
5. Miss B. Haven
6. Down N Dirty
7. Kick It Into Gear
8. Sweet Seduction
9. Bombz Away
10. Knock The Hard Way
11. Too Far Gone
12. Haunted
13. Far Cry From Over
14. Mama Didn't Raise No Fool
15. Wind Me Up
16. Don't Leave Me Alone
17. Fit To Be Tied
18. Have A Taste
19. Greased N Primed
Hidden content
You need to react to this post in order to see this content.