Učlanjen(a)

28.03.2012
Poruka

3.067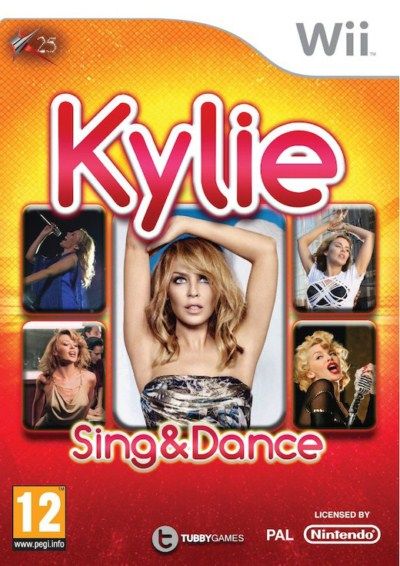 Kylie Sing and Dance (SK5PY1) PAL WII-WBFS
English | Platform: Wii | Release: 7 December, 2012 | Publisher: KOCH Media | Developer: Tubby Games | 2.551 GB
Genre: Music
​
There's little doubt in anyone's mind that Kylie Minogue is the queen of pop. In a career that has spanned a whopping 25 years, Kylie has not only survived the perils of pop - a genre always focused on the next big thing - but also survived and prospered. Not only has she stuck around, she's also managed to continually reinvent herself to stay fresh and relevant. Bringing her first ever dedicated collection of songs for home console is Kylie Sing & Dance. The game brings 25 hits to your living room. Spanning the length and breadth of her career, the game features everything from The Loco-Motion to Can't Get You Out of My Head to the 2012 single Flower. As the name suggests, the game doesn't just stick to one genre - it enables you to both warble and groove along to Kylie's impressive back catalogue.
Game Features
* 26 of Kylie Minogue?s globally recognised smash hits
* Official Kylie videos and songs
* Sing solo or partner up with friends in two player singing mode
* Get the party started in four player dancing mode
* Sing mode requires a Nintendo licenced USB microphone
Region : PAL
Format : WBFS
The game file in this torrent is in WBFS format so it can be easily added to a HDD!
Install to Drive, or convert to full ISO for disk burning using "WiiBackupManager"
Screenshots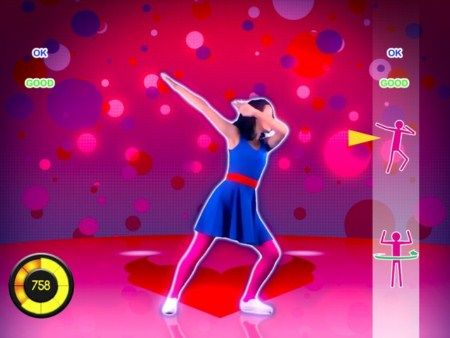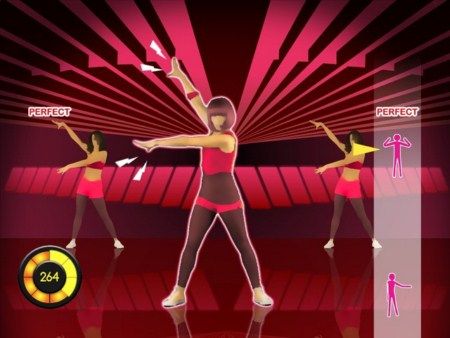 Download link:
Kod:
http://rapidgator.net/file/561e2de5fe8119dbc967e9ba4b6506c4/Kylie.Sing.and.Dance.SK5PY1.PAL.WIIWBFS.part1.rar.html
http://rapidgator.net/file/0614543c077d020f4a2d5fb821301aa1/Kylie.Sing.and.Dance.SK5PY1.PAL.WIIWBFS.part2.rar.html
http://rapidgator.net/file/37873c705938b690606fc82fa39c3eae/Kylie.Sing.and.Dance.SK5PY1.PAL.WIIWBFS.part3.rar.html
http://rapidgator.net/file/5135af3c674035f37fe043c1628df4c2/Kylie.Sing.and.Dance.SK5PY1.PAL.WIIWBFS.part4.rar.html
http://rapidgator.net/file/79b8ea8338d6501d646f74a10d54e628/Kylie.Sing.and.Dance.SK5PY1.PAL.WIIWBFS.part5.rar.html

http://uploaded.net/file/fnnf4all/Kylie.Sing.and.Dance.SK5PY1.PAL.WIIWBFS.part1.rar
http://uploaded.net/file/jyq621yp/Kylie.Sing.and.Dance.SK5PY1.PAL.WIIWBFS.part2.rar
http://uploaded.net/file/4o9qs8hb/Kylie.Sing.and.Dance.SK5PY1.PAL.WIIWBFS.part3.rar
http://uploaded.net/file/rgrpq9bw/Kylie.Sing.and.Dance.SK5PY1.PAL.WIIWBFS.part4.rar
http://uploaded.net/file/3mmitn3l/Kylie.Sing.and.Dance.SK5PY1.PAL.WIIWBFS.part5.rar

https://www.oteupload.com/0ygu48jiur45/Kylie.Sing.and.Dance.SK5PY1.PAL.WIIWBFS.part1.rar.html
https://www.oteupload.com/ireme57imx2v/Kylie.Sing.and.Dance.SK5PY1.PAL.WIIWBFS.part2.rar.html
https://www.oteupload.com/8t8273tktfbs/Kylie.Sing.and.Dance.SK5PY1.PAL.WIIWBFS.part3.rar.html
https://www.oteupload.com/oj73jlj0yfma/Kylie.Sing.and.Dance.SK5PY1.PAL.WIIWBFS.part4.rar.html
https://www.oteupload.com/tlhmi9ruoddw/Kylie.Sing.and.Dance.SK5PY1.PAL.WIIWBFS.part4.rar.html
https://www.oteupload.com/27wn9b2sr7qd/Kylie.Sing.and.Dance.SK5PY1.PAL.WIIWBFS.part5.rar.html

http://dizzcloud.com/dl/164jvup/Kylie.Sing.and.Dance.SK5PY1.PAL.WIIWBFS.part1.rar
http://dizzcloud.com/dl/164jvv6/Kylie.Sing.and.Dance.SK5PY1.PAL.WIIWBFS.part2.rar
http://dizzcloud.com/dl/164jvv8/Kylie.Sing.and.Dance.SK5PY1.PAL.WIIWBFS.part3.rar
http://dizzcloud.com/dl/164jvv9/Kylie.Sing.and.Dance.SK5PY1.PAL.WIIWBFS.part4.rar
http://dizzcloud.com/dl/164jvve/Kylie.Sing.and.Dance.SK5PY1.PAL.WIIWBFS.part5.rar