Učlanjen(a)

27.06.2011
Poruka

10.132
Kozara (1962)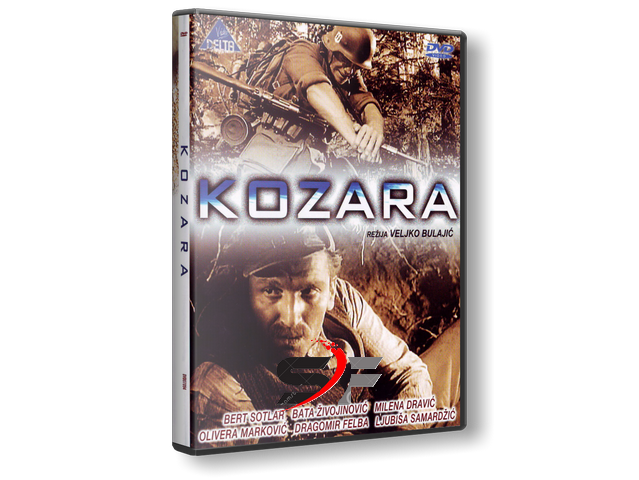 Rezija: Veljko Bulajic
Scenario: Stevan Bulajic, Veljko Bulajic, Ratko Ðurovic
Zanr: Drama, Ratni
Godina: 1962


Uloge:
Bert Sotlar,
Bata zivojinovic
,
Milena Dravic
,
Olivera Markovic
,
Dragomir Felba
,
Ljubisa Samardzic
...
Opis: Juna 1942. Nemci i njihovi saradnici preduzimaju ofanzivu protiv partizana u sumama planine Kozare. Jake neprijateljske snage stezu obruc oko Kozare, a partizani se pokusavaju probiti. Otezavajuca okolnost im je to sto moraju brinuti o ranjenicima i izbeglicama, zbog cega se manje grupe odlucuju na skrivanje u zemunicama, nadajuci se da ce ih mimoici nemacko ciscenje terena...


Kozara je klasican ratni film koji je visoko ocenjen medju delima tog zanra. Imao je vrlo solidan medjunarodni odjek, nagradjen je Zlatnom medaljom na festivalu u Moskvi i nagradom kritike u Nju Delhiju.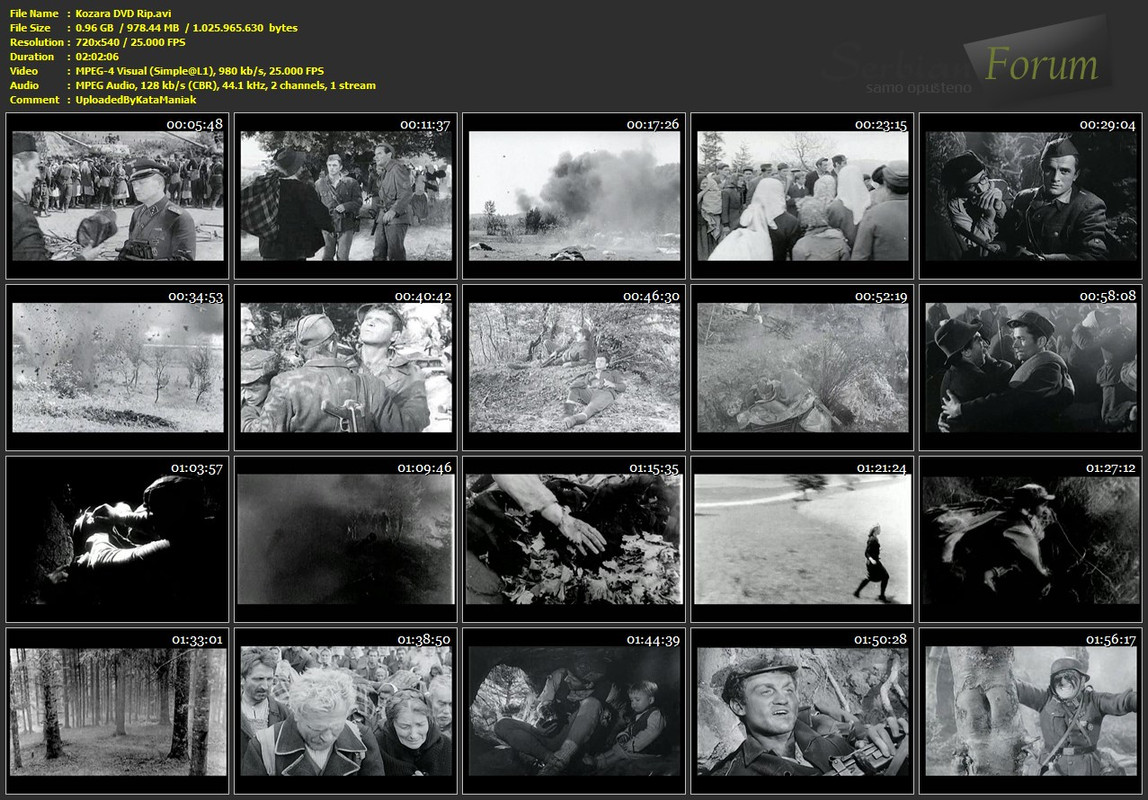 Hidden content
You need to react to this post in order to see this content.
​
Poslednja izmena od urednika: