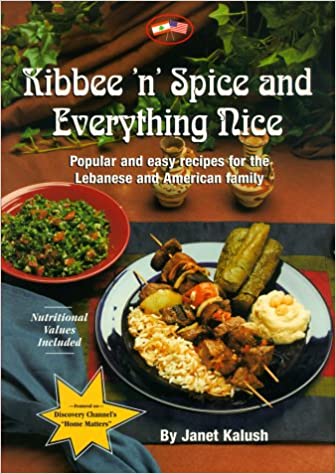 Kibbee 'N' Spice and Everything - Nice Popular and Easy Recipes for the Lebanese and American Family
Cooking is Janet Kalush's passion. With a heartfelt "Ahlan Wa Sahlan" she welcomes her guests and makes them feel comfortable and relaxed. She especially loves to share her Lebanese heritage through her cooking. It's a toss-up who has the most enjoyment, the cook or the guests!
Hidden content
You need to react to this post in order to see this content.