Učlanjen(a)

28.03.2012
Poruka

3.067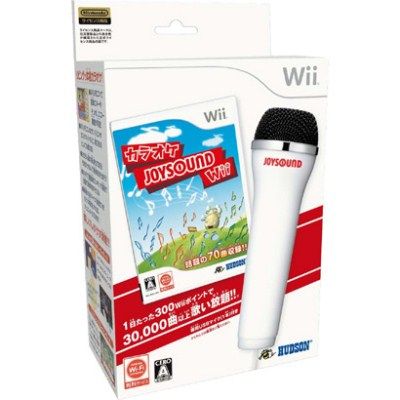 Karaoke Joysound (SOKEA4) NTSC WII-WBFS
English | Platform: Wii | Release: November 7, 2012 | Publisher: Konami | Developer: Hudson Soft | 2.270 GB
Genre: Music
​
Sing your hearts out with this year?s newest twist on the ultimate karaoke party experience! Karaoke Joysound lets you showcase your performance skills with an array of popular hits, and tests your vocal skills against your friends. Players can also gain access to the most comprehensive music package available online choose from over 1,000 hit songs via Karaoke Joysound's revolutionary service utilizing Wii's internet streaming, for music! It's a game unlike any other - choose from a catalog of songs, select your stage and challenge your friends to vocal battles! The party will never stop with Karaoke Joysound!
Game Features
* Access Streaming Music Content to Extend Your Game Experience ? Utilizing Joysound?s internet streaming service where players can purchase Wii ?rental? tickets to access over 1,000 songs, with new songs added monthly!
* 24 hour Ticket: 500 Wii Points
* 3 Day Ticket: 1000 Wii Points
* 30 Day Ticket: 3000 Wii Points
* Sing to Today?s Hits and Popular Classics ? Play through over 30 songs from every genre!
* Enjoy Extensive Customizations ? Select your avatar and set the stage for your performances. Earn points as you sing so that you can customize outfits, stages, and backgrounds!
* Battle in Multiplayer Mic Competitions ? Enjoy mini-games for up to 8 players using the mic and Wii remotes to control your avatar, and participate in interactive mini-games using your voice!
Region : NTSC
Format : WBFS
The game file in this torrent is in WBFS format so it can be easily added to a HDD or Thumb Drive!
Install to Drive, or convert to full ISO for disk burning using "WiiBackupManager"
Screenshots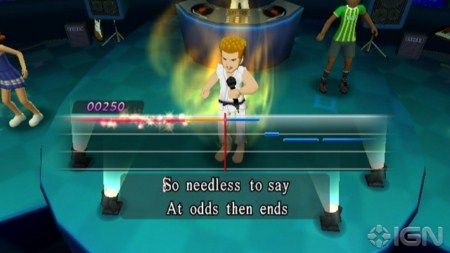 Download link:
Kod:
http://rapidgator.net/file/a09c1435f660caa838cf3528884d6f11/Karaoke.Joysound.SOKEA4.NTSC.WIIWBFS.part1.rar.html
http://rapidgator.net/file/f124094eb53d4bb78a9186236b923210/Karaoke.Joysound.SOKEA4.NTSC.WIIWBFS.part2.rar.html
http://rapidgator.net/file/1750843a0ffb52e2f88be173475a2926/Karaoke.Joysound.SOKEA4.NTSC.WIIWBFS.part3.rar.html
http://rapidgator.net/file/b092fb08662c322bcecf0bade6753a00/Karaoke.Joysound.SOKEA4.NTSC.WIIWBFS.part4.rar.html
http://rapidgator.net/file/cba3f5cd8089e6c9bd8382881ddebe28/Karaoke.Joysound.SOKEA4.NTSC.WIIWBFS.part5.rar.html

http://uploaded.net/file/9ds9psfx/Karaoke.Joysound.SOKEA4.NTSC.WIIWBFS.part1.rar
http://uploaded.net/file/jrlgjsmp/Karaoke.Joysound.SOKEA4.NTSC.WIIWBFS.part2.rar
http://uploaded.net/file/w7d9kj1u/Karaoke.Joysound.SOKEA4.NTSC.WIIWBFS.part3.rar
http://uploaded.net/file/aynakwl4/Karaoke.Joysound.SOKEA4.NTSC.WIIWBFS.part4.rar
http://uploaded.net/file/o2z6riwh/Karaoke.Joysound.SOKEA4.NTSC.WIIWBFS.part5.rar

https://www.oteupload.com/mpkwwp7hxuvl/Karaoke.Joysound.SOKEA4.NTSC.WIIWBFS.part1.rar.html
https://www.oteupload.com/21p4giy3dmwq/Karaoke.Joysound.SOKEA4.NTSC.WIIWBFS.part2.rar.html
https://www.oteupload.com/jcevw0vbll9h/Karaoke.Joysound.SOKEA4.NTSC.WIIWBFS.part3.rar.html
https://www.oteupload.com/6xk89zrqdlmj/Karaoke.Joysound.SOKEA4.NTSC.WIIWBFS.part4.rar.html
https://www.oteupload.com/i4x1kfyjcu7d/Karaoke.Joysound.SOKEA4.NTSC.WIIWBFS.part4.rar.html
https://www.oteupload.com/829ognmdotkn/Karaoke.Joysound.SOKEA4.NTSC.WIIWBFS.part5.rar.html

http://dizzcloud.com/dl/164jvvi/Karaoke.Joysound.SOKEA4.NTSC.WIIWBFS.part1.rar
http://dizzcloud.com/dl/164jvus/Karaoke.Joysound.SOKEA4.NTSC.WIIWBFS.part2.rar
http://dizzcloud.com/dl/164jvvc/Karaoke.Joysound.SOKEA4.NTSC.WIIWBFS.part3.rar
http://dizzcloud.com/dl/164jvvf/Karaoke.Joysound.SOKEA4.NTSC.WIIWBFS.part4.rar
http://dizzcloud.com/dl/164jvuq/Karaoke.Joysound.SOKEA4.NTSC.WIIWBFS.part5.rar