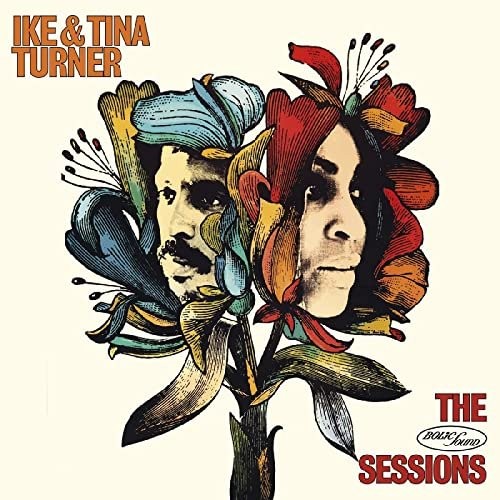 Info:
Artist: Ike & Tina Turner
Album: The Bolic Sound Sessions
Year: 2021
Genre: Rock / Rock & Roll/Rockabilly / R&B
Format/Quality: .mp3 320 kbps
Preview: https://amzn.to/2Tvb8L5

Tracklist:
CD 1
01. Trying to Find My Mind
02. Shake
03. I Idolize You
04. Why I Sing the Blues
05. River Deep - Mountain High
06. Honey Child I'm Over You
07. Living for the City
08. Stormy Weather
09. Don't Fight It Feel It / Knock on Wood
10. There's Nothing I Wouldn't Do
11. Proud Mary
12. I've Got a Man
13. A Fool in Love
14. You Took a Trip
15. You're Up to Something
16. I Had a Notion
17. No More Doggin'
18. You Paid Me Back With My Own Coins
CD 2
01. Gimme Some Lovin'
02. You Can't Have Your Cake and Eat It Too
03. I've Got My Mojo Working
04. Baby Get It On
05. I Can't Believe What You Are Saying
06. Just One More Day
07. She Belongs to Me (Live)
08. What You Don't See (Is Better Yet) (Live)
09. She Came in Through the Bathroom Window (Live)
10. Get Back (Live)
11. River Deep - Mountain High (Live)
12. Come Together (Live)
13. A Fool for You (Live)
14. Pick Me Up (Take Me Where Your Home Is) (Live)
15. Feel Good (Live)
16. Honky Tonk Woman (Live)
17. Proud Mary (Live)
18. Something (Live)
Hidden content
You need to react to this post in order to see this content.