Učlanjen(a)

01.05.2019
Poruka

49.667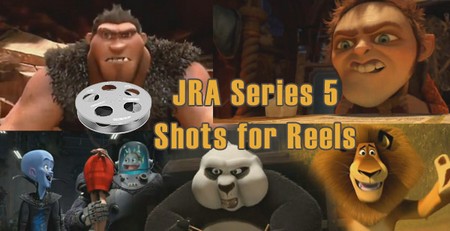 File size : 59.5GB
​
These are a set of animation demos, recorded from the live virtual "classrooms", where I took "Animation Master Classes" and showed how I would approach developing these ideas into dynamic sequences for either a showreel piece or a short film.
Each session, or webinar, was 2 hours long, and because they were live, you'll be able to see my full desktop and hear me talk as I develop shots, solve animation, and address some of the students questions.
Fundamental Series
These 2 hour down-loadable Webinars focus on the Principle Fundamentals of Animation. I approached these essential topics in both 2D and CG. These Webinars are a 3 part set and are more geared towards the beginner to intermediate level student but even for experienced animators who feel that they are struggling their work flow.
Webinar series 1
This 12 part webinar series was inspired by animation master classes that I attended while I was working in Walt Disney Feature Animation in the early 90's. We are always learning and will always be learning whether you are a student, junior animator or even a supervising animator like myself.
Webinar series 2
There has been a huge demand in the industry for broad cartoony animation in CG. It seems as though studios are branching out more and more with cartoonier type movies where video reference starts to become very difficult. In your showreels, you have to be able to show the naturalistic, subtle shots but also be able to show your versatility by doing very broad cartoonier type actions.
Webinar series 3
Jason has now designed an awesome 8 week series, where he will be going through everything he knows about Maya as it relates to animation. This webinar series will take us from the very basics of animating in Maya, including navigating the interface, preferences, useful plugins, parenting, referencing, hot keys, graph editor, editing shelves and tons more.
Webinar series 4
In this 10 part series, entitled "Mechanics to Music", Jason will be animating live for 2 hours and animating a shot in each 2 hour session. This will all be set to an original rock song by his band Dark Chapter. These broad mechanic type shots will consist of intense acting and will include dramatic moving cameras.
Webinar series 5
This is the webinar series that you have been waiting for. This is were all the training tutorials and webinars have come together to get your showreel to the level it needs to be. The number one question that we have heard from students and professionals is "what kind of shots are recruiters looking for?". This 10 week series starting Saturday Aug 9th, will answer exactly that question as Jason discusses, designs and animates four showreel type shots live.
DOWNLOAD
nitroflare
Kod:
https://nitroflare.com/folder/30577/L20lBbmltYXRl