I Daniel Blake (2016) 1080p BluRay x264-DRONES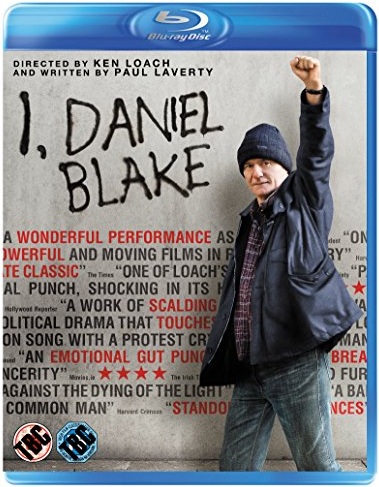 IMDB Rating: 8.0/10 from 11,198 users
Kod:
http://www.imdb.com/title/tt5168192/
lot: A 59 year old carpenter recovering from a heart attack, befriends a single mum and her two kids as they navigate their way through the kafkaesque impersonal benefits system. With equal amounts of humour, warmth and despair. Heartfelt and emotional until the end
Genre: Drama
Directed by: Ken Loach
Starring: Dave Johns, Hayley Squires, Sharon Percy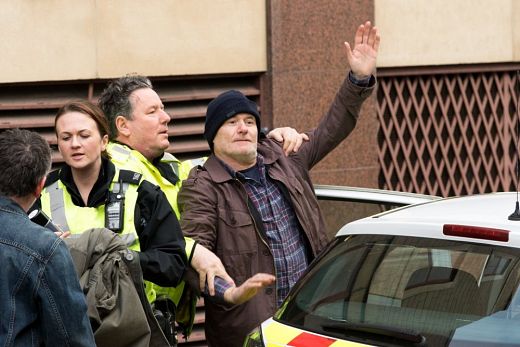 Release Name: I.Daniel.Blake.2016.1080p.BluRay.x264-DRONES
Size: 7.65 GB
Video: MKV | 1920×1040 | 9435Kbps
Audio: English | DTS | 1509 Kbps
Runtime: 1h40m33sec
Samples: Video @ #1 – #2 – #3



Links can be combined!
Kod:
http://uploaded.net/file/9hwjuunw/IDB.2016.1080p.BluRay.x264-DRONES.part1.rar
http://uploaded.net/file/1dogbp2z/IDB.2016.1080p.BluRay.x264-DRONES.part2.rar
http://uploaded.net/file/5aauuu5x/IDB.2016.1080p.BluRay.x264-DRONES.part3.rar
http://uploaded.net/file/u5uh9605/IDB.2016.1080p.BluRay.x264-DRONES.part4.rar
http://uploaded.net/file/l9mfd0w5/IDB.2016.1080p.BluRay.x264-DRONES.part5.rar
http://uploaded.net/file/b8oppp6n/IDB.2016.1080p.BluRay.x264-DRONES.part6.rar
http://uploaded.net/file/0f0o352f/IDB.2016.1080p.BluRay.x264-DRONES.part7.rar
http://uploaded.net/file/tq9m8i6t/IDB.2016.1080p.BluRay.x264-DRONES.part8.rar

http://www.filefactory.com/file/3j0983wqtcir/IDB.2016.1080p.BluRay.x264-DRONES.part1.rar
http://www.filefactory.com/file/6z8lc5rfs2vb/IDB.2016.1080p.BluRay.x264-DRONES.part2.rar
http://www.filefactory.com/file/7bv096qs3v7h/IDB.2016.1080p.BluRay.x264-DRONES.part3.rar
http://www.filefactory.com/file/50tmuyh8d9f9/IDB.2016.1080p.BluRay.x264-DRONES.part4.rar
http://www.filefactory.com/file/1jsrf4jwjj4t/IDB.2016.1080p.BluRay.x264-DRONES.part5.rar
http://www.filefactory.com/file/66g2cdo64151/IDB.2016.1080p.BluRay.x264-DRONES.part6.rar
http://www.filefactory.com/file/4fjzhix514yv/IDB.2016.1080p.BluRay.x264-DRONES.part7.rar
http://www.filefactory.com/file/3ifrxbaauw7f/IDB.2016.1080p.BluRay.x264-DRONES.part8.rar

http://rg.to/file/49eb120b85e1663cb281c27f9782f841/IDB.2016.1080p.BluRay.x264-DRONES.part1.rar.html
http://rg.to/file/2e12b73b2466ebc8ceef930d66cee015/IDB.2016.1080p.BluRay.x264-DRONES.part2.rar.html
http://rg.to/file/d1631d5fe6ec7ca3e6796cf05f4c7cfc/IDB.2016.1080p.BluRay.x264-DRONES.part3.rar.html
http://rg.to/file/aa8837e4daa3bddaf37a4619bb11f01a/IDB.2016.1080p.BluRay.x264-DRONES.part4.rar.html
http://rg.to/file/b48491d5ead254fd414e3952e13c8dc9/IDB.2016.1080p.BluRay.x264-DRONES.part5.rar.html
http://rg.to/file/133677a50c812426f9c7c2df0bbd86fb/IDB.2016.1080p.BluRay.x264-DRONES.part6.rar.html
http://rg.to/file/39e0a7c5d096c6b215f8a852c0020611/IDB.2016.1080p.BluRay.x264-DRONES.part7.rar.html
http://rg.to/file/a40fb10b8ac3966f7de1de115bab9dd8/IDB.2016.1080p.BluRay.x264-DRONES.part8.rar.html