I Blodet (2016) 720p BluRay x264-RCDiVX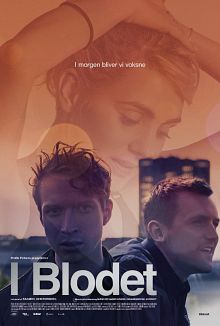 IMDB Rating: 6.5/10 from 143 users
Kod:
http://www.imdb.com/title/tt4854126/
Plot: Four students buy an apartment together in Nørrebro, Copenhagen, and move in together. We follow their 20s, their ups and downs and the loneliness they discover after they split.
Genre: Drama
Directed by: Rasmus Heisterberg
Starring: Esben Dalgaard Andersen, Julie Andresen, Aske Bang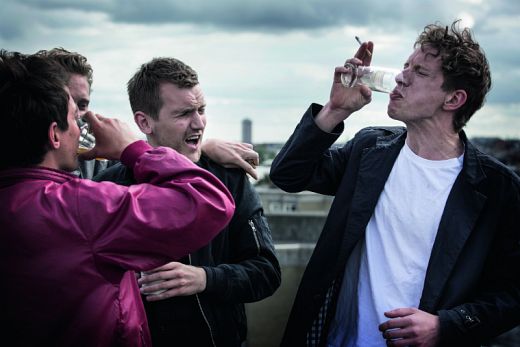 Release Name: I.Blodet.2016.720p.BluRay.x264-RCDiVX
Size: 4.37 GB
Video: MKV | 1280×536 | 4431 Kbps
Audio: Danish | DTS | 1509 Kbps
Runtime: 1h 45mn
Subtitles: English [Selectable]:
Kod:
http://uploaded.net/file/9nznhp44/Sub-rcdivx.rar
http://www.filefactory.com/file/2anyphev63wj/Sub-rcdivx.rar
Samples: Video @ #1 – #2 – #3



Links can be combined!
Kod:
http://uploaded.net/file/73hwguvl/IB720p-RCDiVX.part1.rar
http://uploaded.net/file/fujd3c19/IB720p-RCDiVX.part2.rar
http://uploaded.net/file/96elc0mx/IB720p-RCDiVX.part3.rar
http://uploaded.net/file/y5w76xor/IB720p-RCDiVX.part4.rar
http://uploaded.net/file/wlf6cv95/IB720p-RCDiVX.part5.rar

http://www.filefactory.com/file/7h83bsq3lbfl/IB720p-RCDiVX.part1.rar
http://www.filefactory.com/file/1m3giw8r4wpx/IB720p-RCDiVX.part2.rar
http://www.filefactory.com/file/1rkohtgk0o9t/IB720p-RCDiVX.part3.rar
http://www.filefactory.com/file/cfiaauc7n4z/IB720p-RCDiVX.part4.rar
http://www.filefactory.com/file/4adhm93kuc15/IB720p-RCDiVX.part5.rar

http://rg.to/file/a70fd2d55eb4045b921399fa20c9d296/IB720p-RCDiVX.part1.rar.html
http://rg.to/file/808640ccab95e39bddf63d9eabe2cfa6/IB720p-RCDiVX.part2.rar.html
http://rg.to/file/7f2d78f20234afeead62240ac8efc7f5/IB720p-RCDiVX.part3.rar.html
http://rg.to/file/fe09157c212bab59de3654064e9bd1f5/IB720p-RCDiVX.part4.rar.html
http://rg.to/file/6c07febe3f97e954ca6f6ecad85cd2f5/IB720p-RCDiVX.part5.rar.html