Du poil sous les roses (Hair Under the Roses) (2000)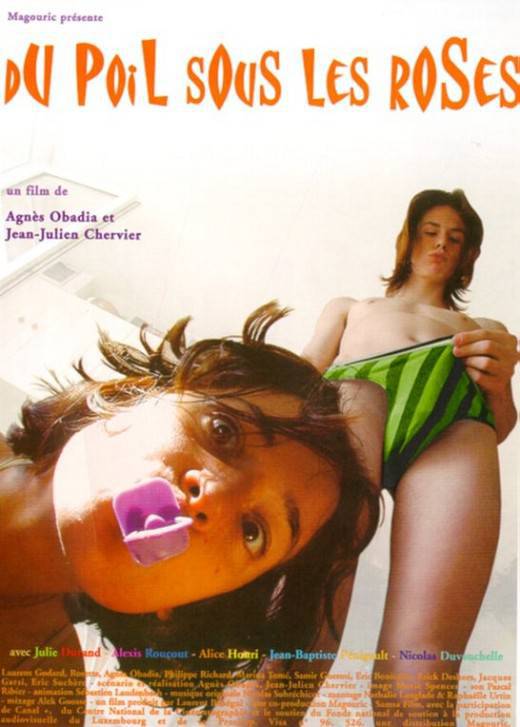 Directors and Writers: Jean-Julien Chervier, Agnès Obadia Stars: Julie Durand, Alexis Roucout and Alice Houri 1 win

Video: XVID (.avi) | 720x576 | FPS: 25 | Sound: mpga | Color: Color | Size: 783 MB | Runtime: 1:21:45 | Country: France | Luxembourg | Language:

French

| English

| Subtitles:

English | Spanish

| Genres: Comedy
​
IMDb:
Kod:
[URL="http://imdb.com/title/tt0250343/"]http://www.imdb.com/title/tt0250343/ [rate:5.8] 231 votes[/URL][RIGHT] [/RIGHT]
Storyline:
The discovery of sexuality through the eyes of a group of teenagers.
This is one of the funniest films I saw this year. About 2 teenagers looking for sexual experience, and how they are to be become together. The actors are great and natural. This is a lot more realistic as American Pie or any other US High School comedy. American people would be shocked to see how easy French guys do their cinema with more open scenes and no false moral at all. Two thumbs up ! The main actress (Roudoudou) is very charming. Hope we'll see more of these in the future.
Kod:
http://www.megaupload.com/?f=5FPF9FW0
​