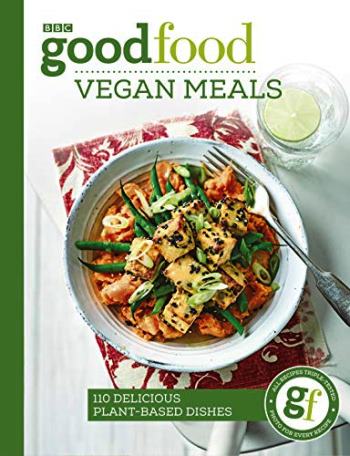 Good Food: Vegan Meals: 110 Delicious Plant-based Dishes
by Good Food Guides
BBC Digital | January 2019 | eISBN: 9781473531772 | ePUB | 91.6 mb
https://www.amazon.com/Good-Food-delicious-plant-based-dishes-ebook/dp/B07F8JTWKX
Fresh and inspiring vegan recipes that make eating a plant-based diet delicious and easy.
Whether fully committed to a vegan diet or wanting to introduce more plant-based recipes into your repertoire, this book delivers vegan food that is simple to make, tastes incredible and allows you to eat well even.' day of
the week.
With genius combinations of veggies, fruits, pulses, grains and nuts, this recipe collection takes the pressure off plant-based cooking and will help you serve up versatile meals that will have the whole family happy to eat vegan - from fresh and fun layered salads, to hearty mains and tempting treats.
Each recipe is accompanied by a full-colour photograph, full nutritional breakdown and easy-to-follow steps.
CONTENTS
ABOUT THE BOOK
TITLE PAGE
INTRODUCTION, NOTES & CONVERSIONS
Chapter 1: Breakfast & brunch
Chapter 2: Lunches
Chapter 3: Midweek meals
Chapter 4: Weekend suppers
Chapter 5: Bites & baking
Chapter 6: Desserts
COPYRIGHT
TORRENT
Hidden content
You need to react to this post in order to see this content.