Učlanjen(a)

11.10.2009
Poruka

57.312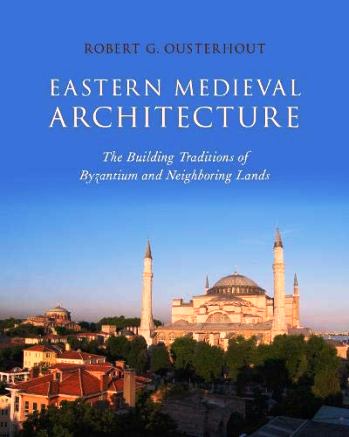 Eastern Medieval Architecture: The Building Traditions of Byzantium and Neighboring Lands
by Robert G. Ousterhout
Oxford University Press | September 2019 | ISBN-10: 0190272732 | True HQ PDF | 816 Pages | 900 mb
https://www.amazon.com/Eastern-Medieval-Architecture-Traditions-Neighboring/dp/0190272732
The rich and diverse architectural traditions of the Eastern Mediterranean and adjacent regions are the subject of this book. Representing the visual residues of a "forgotten" Middle Ages, the social and cultural developments of the Byzantine Empire, the Caucasus, the Balkans, Russia, and the Middle East parallel the more familiar architecture of Western Europe. The book offers an expansive view of the architectural developments of the Byzantine Empire and areas under its cultural influence, as well as the intellectual currents that lie behind their creation. The book alternates chapters that address chronological or regionally-based developments with thematic studies that focus on the larger cultural concerns, as they are expressed in architectural form
About the Author
A specialist in Byzantine and medieval architecture, Robert G. Ousterhout is Professor Emeritus in the History of Art at the University of Pennsylvania, where he taught 2007-17, and where he also served as Director of the Center for Ancient Studies. He taught previously at the University of Illinois, where he received his PhD in 1982.
CONTENTS
MAPS
AUTHOR'S PREFACE
INTRODUCTION
PART ONE: LATE ANTIQUITY Third to Seventh Centuries
PART TWO: THE TRANSITIONAL PERIOD Seventh to Ninth Centuries
PART THREE: THE MIDDLE BYZANTINE CENTURIES Ninth to Twelfth Centuries
PART FOURTHE: LATE BYZANTINE AND POST-BYZANTINE CENTURIES Thirteenth to Sixteenth Centuries
GLOSSARY
ABBREVIATIONS (BASED ON DUMBARTON OAKS)
FOR FURTHER RESEARCH
BIBLIOGRAPHY
INDEX
TORRENT
Hidden content
You need to react to this post in order to see this content.