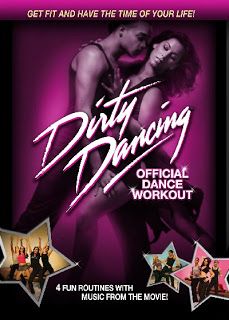 Dirty Dancing Official Dance Workout (2008) l 1.09 GiB
The hosts are Tracey Mallett and John Byrne.
Get fit and have the time of your life!
"Love Man"-12 minutes
A routine that incorporates a swivel and snake move along with tons of grapevines. The DVD claims it is inspired by Kellerman's hot dance staff.
"Yes"-13 minutes
Your legs will burn as you go through the Charleston and a triple step that is designed to give you great gams.
"Johnny's Mambo"-14 minutes
You get to sweat it out to an adaptation of Patrick Swayze's famous movie mambo. Luckily for viewers-no partner needed.
"Do You Love Me"-12 minutes
A more traditional cardio routine built around mashed potato and the twist as well as lots of "forward and back" coupled with "side to side."
"Saturday Night Dance Challenge"-11 minutes
The most advanced routine on the disc designed to just let you dirty dance until you're a wet ball of sweat on the floor.
Link :
Kod:
http://ul.to/xrrd0w21
http://ul.to/itm1rht0
http://ul.to/b78gtvtw
http://ul.to/8mhh963c
http://ul.to/5owbmoem
http://ul.to/z825jgiy
http://ul.to/xluh1qng
http://ul.to/nb18xpcv