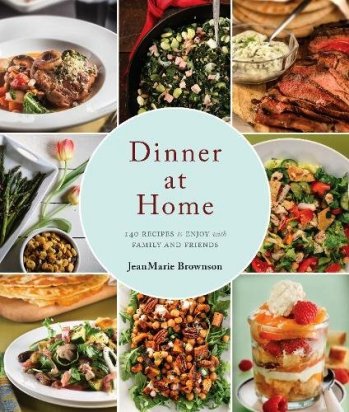 Dinner at Home - 140 Recipes to Enjoy with Family and Friends
by JeanMarie Brownson
Agate Surrey | November 2015 | ISBN-10: 1572841788 | ePUB | 116 mb
https://www.amazon.com/Dinner-Home-Recipes-Family-Friends/dp/1572841788
JeanMarie Brownson has long been a beloved chef and food writer, from her professional partnership with the iconic Rick Bayless (Frontera Grill, Topolobampo, Xoco) to her time as the test kitchen director and associate food editor for the Chicago Tribune. Since 2007, Brownson has chronicled her life of cooking in a series of columns, the best of which have been hand-picked to form her newest cookbook, Dinner at Home.
This book features inventive and easy-to-make recipe ideas, along with gorgeous full-color photography. Organized by course, Dinner at Home also devotes chapters to holiday dinners, party snacks, rubs and sauces, and "breakfast for dinner." Readers will enjoy the seasonal menus for special occasions such as Anniversary Dinner, Ultimate Father's Day, and Sunday Brunch, as well as themed meals like Manhattan Cocktail Party, Saturday Night Beer Tasting, and Wish We Were in Ireland Supper.
This book is a must-have for home cooks who love the time spent gathered around the table with friends, family, and delicious meals.
About the Author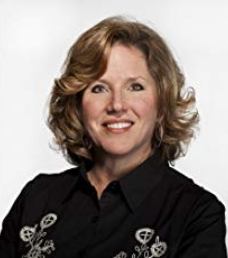 JeanMarie Brownson writes the Dinner at Home column for the Chicago Tribune served as assistant food editor and test kitchen director between 1980 and 1996. She is the culinary director of the Rick Bayless-founded Frontera Foods and Frontera Media Productions, which produces Bayless's PBS TV show. She has co-authored three books with Rick Bayless, including Mexico: One Plate at a Time, winner of the James Beard Foundation's International Cookbook Award. Brownson lives in Chicago.
CONTENTS
INTRODUCTION
CHAPTER 1: Notes and Tips from a Lifetime in the Kitchen
CHAPTER 2: Menus for Your Dinners (and Other Meals) at Home
CHAPTER 3: Party Snacks
CHAPTER 4: Soups, Stews and Salads
CHAPTER 5: Sandwiches, Pastas and Pizzas
CHAPTER 6: The Main Dish
CHAPTER 7: Vegetables and Other Sides
CHAPTER 8: Holiday Dinner at Home
CHAPTER 9: Breakfast for Dinner
CHAPTER 10: Sweets and Baked Goods
CHAPTER 11: Condiments, Rubs and Sauces
APPENDIX: Outfitting the Kitchen
ACKNOWLEDGMENTS
CREDITS
INDEX
ABOUT THE AUTHOR
TORRENT
Hidden content
You need to react to this post in order to see this content.
Poslednja izmena: