Death Rides A Horse (1967)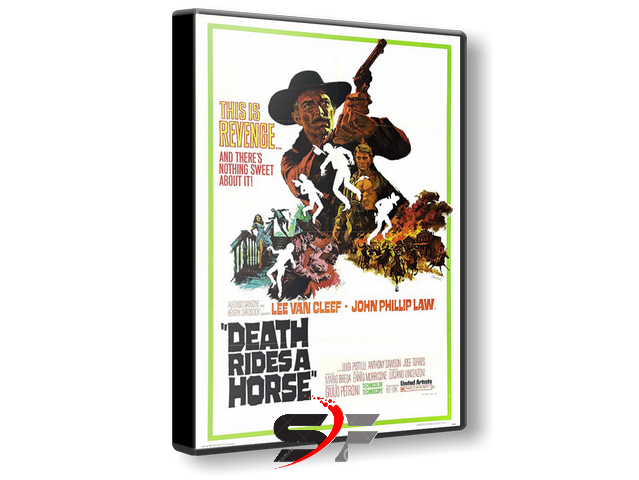 Da uomo a uomo (sh. Čovjek čovjeku), poznatiji pod engleskim naslovom Death Rides a Horse (sh. Smrt jaše na konju) je italijanski vestern film snimljen 1967. godine u režiji Giulija Petronija. Protagonist, čiji lik tumači John Phillip Law, je mladić koji je prije petnaest godina bio svjedokom silovanja i masakra vlastite porodice, te nastoji pronaći počinitelje kako bi im se osvetio. Radnja prikazuje kako mu u njegovom pohodu pomaže stari razbojnik (čiji lik tumači Lee Van Cleef) koji je petnaest godina proveo u zatvoru. Smrt jaše na konju je postigao veliki uspjeh i velikim dijelom omogućio da markantni, ali tada relativno nepoznati američki glumac John Philip Law postane akcijskom zvijezdom evropske kinematografije. Film je također poznat i po muzičkoj temi Ennija Morriconea koju je kasnije Quentin Tarantino iskoristio kao dio soundtracka za svoj film Kill Bill vol. 1.
In the middle of a thunderstorm, a ruthless gang descends on a family, killing the father when he tries to defend himself, then raping the daughter and mother before gunning them down as well.Looking on from his hiding place is a young son who catches glimpses that might help him identify the killers — a strange tattoo, a skull-head necklace, a facial scar. And one of the killers leaves behind an unusual spur.Fifteen years later, that young man (John Phillip Law as Bill Meceita) is ready to set out on vengeance trail to track down and kill the four men who robbed him of his family.But a stranger named Ryan (Lee Van Cleef) shows up at his family's gravesite. And that stranger is after the same four men, for an entirely different reason.So the question becomes: Who will track them down first?

Directed by:
Giulio Petroni


Cast:
Lee Van Cleef … Ryan
John Phillip Law … Bill Meceita
Luigi Pistilli … Walcott
Anthony Dawson … Burt Cavanaugh
Angelo Susani … Paco
Jose Torres … Pedro
Guglielmo Spoletina … Manuel
as William Bogart
Mario Brega … One-Eye
Franco Balducci … Lyndon City Sheriff
Felicita Fanny … Village girl
Archie Savage … Black gambler
Giuseppe Castellano … Sheriff
Carla Cassola … Betsy
Elena Hall … Mrs. Meceita
Ennio Pagliani … Mr. Meceita


aka:
Da uomo a uomo
As Man to Man
The Gunslingers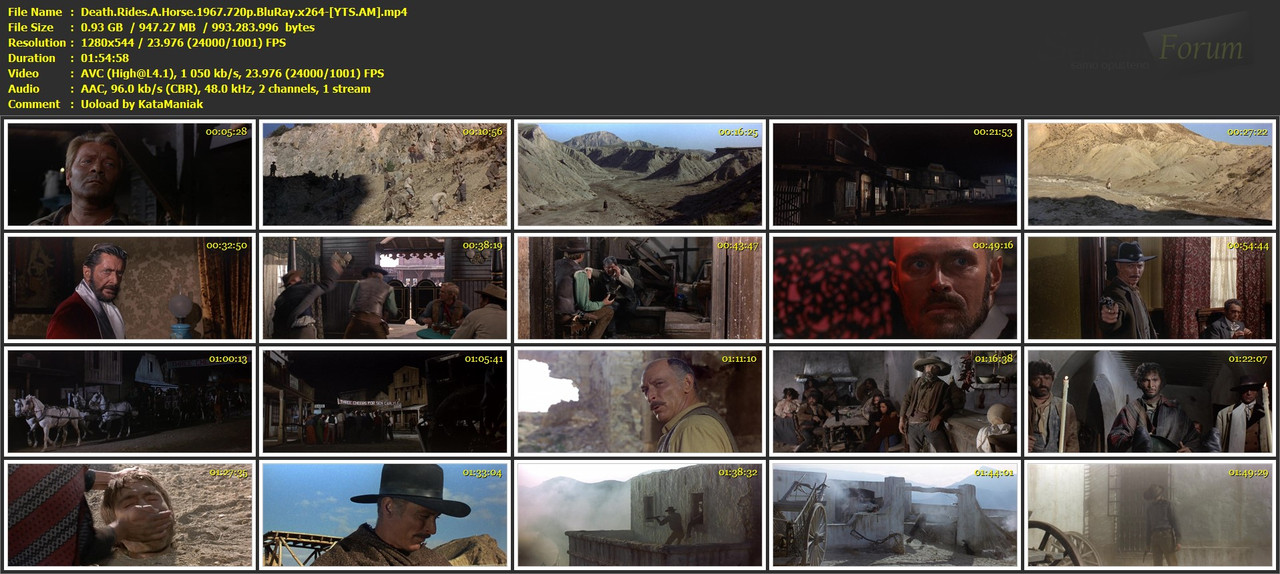 Hidden content
You need to react to this post in order to see this content.
​
Poslednja izmena: