Charro! (1969)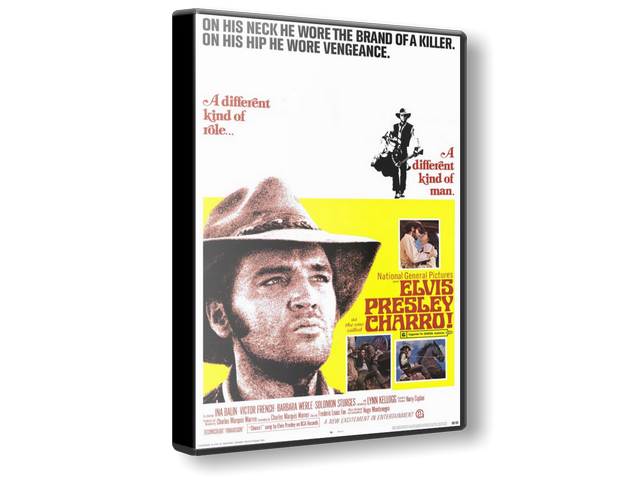 Charro! is a 1969 American western film starring Elvis Presley shot on location at Apacheland Movie Ranch and Old Tucson Studios in Arizona. Uniquely, Presley did not sing on-screen, and the film featured no songs at all except for the main title theme, which was played over the opening credits.It was also the only movie in which Presley wore a beard.The film was novelized by Harry Whittington

Ina Balin, Victor French, Barbara Werle, and Solomon Sturges co-starred. It was the final film for director Charles Marquis Warren who also produced and wrote it.It was also the only Presley film distributed by National General Pictures.The film made a profit but was not a runaway success, and remains one of Presley's least-seen films despite being regarded among his best in terms of a 'straight' (non-musical) acting performance

Jess Wade, a former member of a gang of outlaws led by Vince Hackett, was led to believe that an old flame, Tracy Winters, wanted to meet him in a seedy Mexican saloon. Jess saw Billy Roy Hackett, Vince's younger brother, summoning Vince and the other members of the gang into the saloon, and realized he was being set up. Jess ordered the bar patrons to leave before a shootout ensued. Making a break for the door, Jess was stopped by Gunner, another gang member, and is forced to relinquish his gun and to go with them to their hideout in the mountains. Vince later told him that the gang had stolen a gold-plated cannon that was used by Emperor Maximilian in his ill-fated fight against popular Mexican leader Benito Juarez. Vince informed him that, according to a wanted poster, Jess was in the gang who stole the cannon and had sustained a neck wound as a result of being shot by one of the guards. Ordering his men to subdue Jess on the ground, Vince used a branding iron to burn his neck. They took his horse, leaving him stranded. He captured a wild horse in the desert and saddle-broke it. The gang's motive was to force a ransom from the town they stole the cannon from, but the gang also used the cannon to hold the townspeople at bay. Only Wade can save the people from his former gang.
Elvis Presley stars as Jess Wade, a man trying to go straight. Problem is, Vince Hackett (Victor French), leader of the gang he used to belong to, figures he has a score to settle with Jess.You see, no one leaves Vince Hackett's gang alive. And certainly not someone who's aiming to go straight to build a life with Tracey Winters (Ina Balin), his former lover.So after the gang steals a gold-plated victory cannon in Mexico and one man is shot in the neck and killed getting away, Vince sees his opportunity. He tracks down Jess Wade. He has him branded on the neck as though wounded there. Now he'll be the only identifiable member of the gang who stole the cannon.Jess has one chance to clear his name — stop the gang and recover the cannon. He knows the gang's weak link is Billy Roy (Solomon Sturges), Vince's half-witted brother. So he captures him in Tracey's bar and throws him in jail.But Vince and the gang still has that cannon. And they won't hesitate to fire it at the town of Rio Seco if that's what it takes to convince the good folks there to turn on Jess Wade and set his brother free.


Directed by:
Charles Marquis Warren


Cast:
Elvis Presley … Jess Wade
Ina Balin … Tracey Winters
Victor French … Vince Hackett
Barbara Werle … Sara Ramsey
Solomon Sturges … Billy Roy Hackett
Lynn Kellog … Marcie
James Almanzar … Sheriff Ramsey
Paul Brinegar … Opie Keetch
Tony Young … Lt. Rivera
Charles H. Gray … Mody
Harry Landers … Heff
Duane Grey … Gabe
James Sikking … Gunner
John Pickard … Jerome Selby
Garry Walberg … Martin Tilford
Rodd Redwing … Lige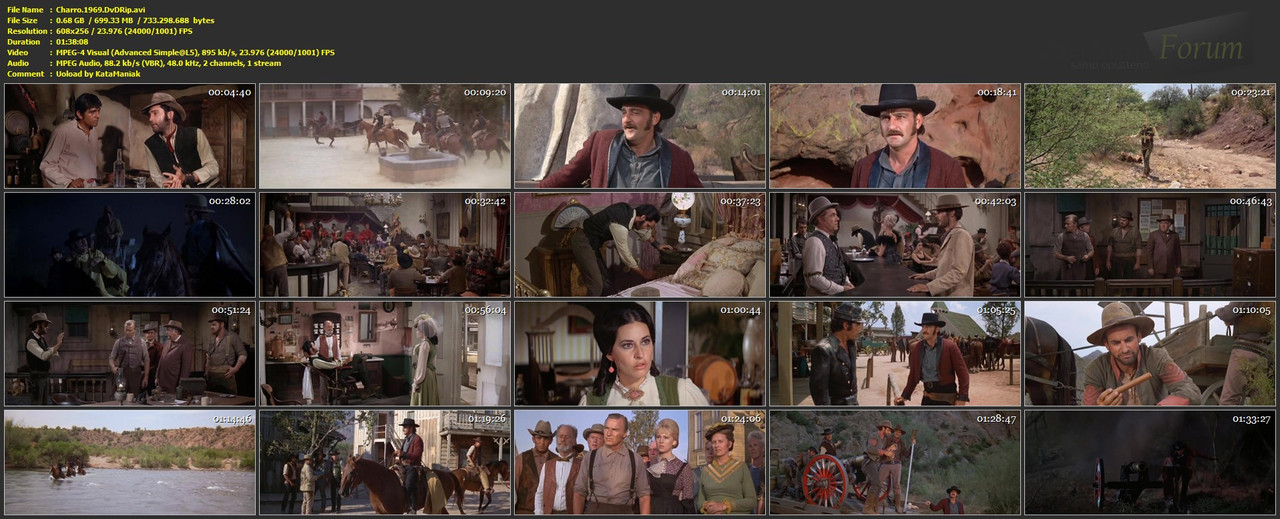 Hidden content
You need to react to this post in order to see this content.
​
Poslednja izmena: