Canyon Passage (1946)



Director: Jacques Tourneur
Writers: Ernest Haycox (adapted from the Saturday Evening Post novel "Canyon Passage" Ernest Pascal (screenplay)
Stars: Dana Andrews, Brian Donlevy, Susan Hayward
Music by Frank Skinner

Jacques Tourneur, francusko-americki autor je poznat po izrazitom smislu za vizualno oblikovanje, što je vidljivo i u ovom filmu, osobito u pejzažnim prizorima, a za uspjeh filma zaslužni su i vrsni glumci predvodeni uglednim Danom Andrewsom.

Portland, Oregon, 1856. Logan Stuart prati Lucy Overmire, zarucnicu svog prijatelja Georgea Camrosea, u udaljeno i izolirano šumsko naselje Jacksonville.

Logan se svida Lucy, a i ona njemu, no njegovo srce kuca za drugu, mladu Caroline Marsh.Po povratku Logan se vjenca s Caroline, a Lucy planira vjencanje s Georgeom, no dolazi do dramaticnih okolnosti.

Nakon što je nasilni bijelac nasrnuo na mladu i lijepu Indijanku, Indijanci se podižu na oružje.
Dana Andrews is hard-working, no-nonsense Logan Stuart, a man determined to turn his freight line into a fortune in Oregon in the 1850s.


He has two problems, a friend named George Camrose (Brian Donlevy) with a weak spot for gambling that leads to bigger problems, and a cutthroat enemy named Honey Bragg (Ward Bond).


Women? Well, they complicate matters, too. There's Caroline Marsh, who wants Stuart and is also sought after by young farmer Vane Blazier. There's Marta Lestrade, who keeps fending off the advances of Camrose. And there's flame-haired Lucy Overmire, who's planning to marry Camrose, but wonders if he'll ever measure up to Logan Stuart.

Directed by:
Jacques Tourneur


Cast:
Dana Andrews … Logan Stuart
Brian Donlevy … George Camrose
Susan Hayward … Lucy Overmire
Patricia Roc … Caroline March
Ward Bond … Honey Bragg
Hoagy Carmichael … Hi Linnet
Fay Holden … Mrs. Overmire
Stanley Ridges … Jonas Overmire
Lloyd Bridges … Johnny Steele
Andy Devine … Ben Dance
Victor Cutler … Vane Blazier
Rose Hobart … Marta Lestrade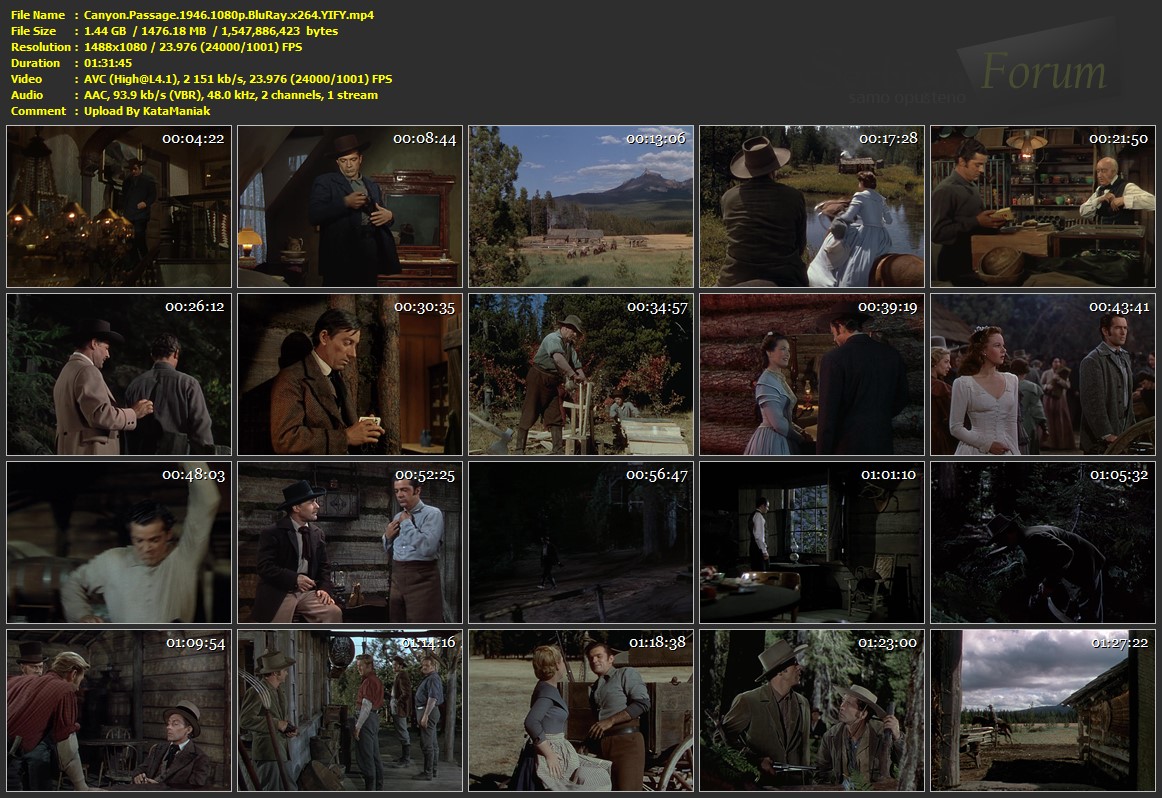 Hidden content
You need to react to this post in order to see this content.
​
Poslednja izmena od urednika: