Učlanjen(a)

01.05.2019
Poruka

105.702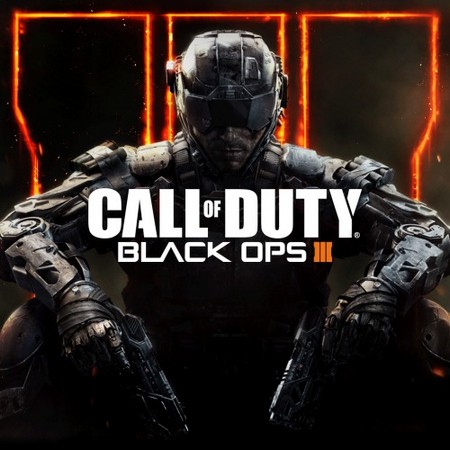 2015 | PC | Developer : Treyarch | Publisher : Activision | 53.26GB
Interface & Voice Language : Russian, English
Genre : Action , Shooter , 1st Person
​
The future. The time of the latest technologies that we create and improve every day, striving to maintain primacy in the arms race. Future. The time when the line between our own humanity and the power of machines and mechanisms that give us our strength is thinning. The future is a world in which war has become different. The battlefield, where new generation Black Ops soldiers are entering the front line.
System requirements :
Operating System : Windows 7/8/10 (x64)
Processor : Intel Core i3-530 @ 2.93 GHz / AMD Phenom II X4 810 @ 2.60 GHz
RAM : 6 GB RAM
Video Card : NVIDIA GeForce GTX 470 @ 1GB / ATI Radeon HD 6970 @ 1GB (DirectX: Version 11)
Free space on hard disk : 67.7 GB
Game Features :
The Call of Duty: Black Ops III storyline demonstrates a new approach to creating levels and is designed for a four-player co-op, which will give all the participants a lot of impressive cinematic moments in the best traditions of Call of Duty.
A significant increase in the level of areas achieved thanks to modern technologies will allow players to "go off the rails" - to act as freely and independently as possible. To bring the gameplay in line with the declared scale, Treyarch studio specialists thoroughly redesigned the artificial intelligence system and animation. From now on, each new passage of the game will be unlike the previous one.
Each character can be customized to the taste of the player - from weapons and used ammunition to abilities and equipment - and the development system and individual arsenal will make every moment of the game unforgettable.
The possibility of cybernetic modification of heroes significantly expands the range of character settings. Implants give soldiers access to both new skills (be it remote hacking of computer systems or control of drones), as well as passive upgrades that provide new ways of movement and improved protective capabilities.
In Call of Duty: Black Ops III, a completely new movement system will debut. It will allow players to move quickly and deftly, easily combining various movements and techniques and not lose control of weapons. All cards are designed taking into account new opportunities and at the same time fully preserve the corporate spirit of the Call of Duty series.
Tryearch Studio presents nine new fighters available in multiplayer mode. Each of them has a unique appearance, personality, voice, as well as its own arsenal of weapons and skills. Each of the specialists, in addition to global growth in level and improving the possession of weapons, can also increase his rank. The system of specialists is designed to radically change the approach of players to battles, because every weapon and every item of equipment is created specifically to make any character unique.
Weapon modification in Call of Duty: Black Ops III goes to a whole new level. Using the Gunsmith system, you can adapt any weapon model to yourself, thanks to the many types of accessories and camouflage, as well as special emblems. A built-in editor allows you to personally create a distinctive sign to your liking.
Features Rip'a
Based on the release of RELOADED;
Cut multiplayer / nothing recoded;
Game archives are not opened;
Game Version: 88.0.0.0.0;
All DLCs are present;
The ability to not download unnecessary localization (data-en.bin / data-ru.bin);
Installation time ~ 10 minutes (depends on the computer);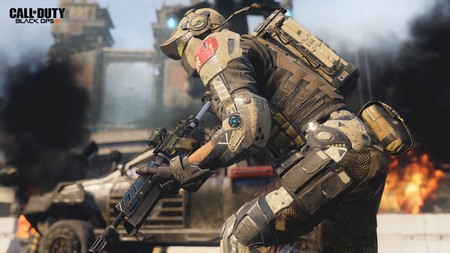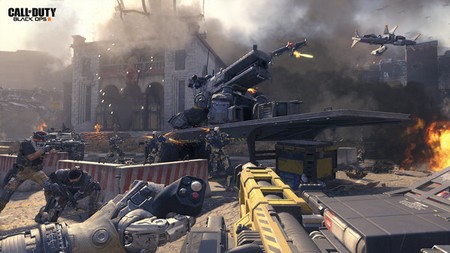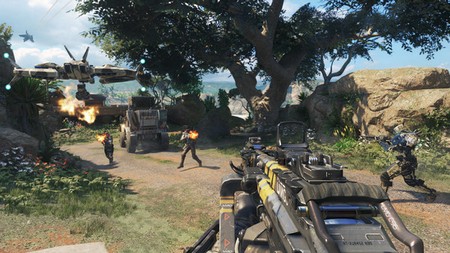 ​
DOWNLOAD
nitroflare
Kod:
http://nitroflare.com/view/0AAC05DA4178081/Call.of.Duty.xatab.part01.rar
http://nitroflare.com/view/FE76DD3FC71D2CE/Call.of.Duty.xatab.part02.rar
http://nitroflare.com/view/EC807EE4FDAE578/Call.of.Duty.xatab.part03.rar
http://nitroflare.com/view/122B074F96DBDBD/Call.of.Duty.xatab.part04.rar
http://nitroflare.com/view/082B2606C47AA82/Call.of.Duty.xatab.part05.rar
http://nitroflare.com/view/AD6F6E151BA8456/Call.of.Duty.xatab.part06.rar
http://nitroflare.com/view/3B9B54F6B54597D/Call.of.Duty.xatab.part07.rar
http://nitroflare.com/view/B917706D9BD7905/Call.of.Duty.xatab.part08.rar
http://nitroflare.com/view/14396E111D36503/Call.of.Duty.xatab.part09.rar
http://nitroflare.com/view/198E0D168222A75/Call.of.Duty.xatab.part10.rar
http://nitroflare.com/view/993C1EB1F829F44/Call.of.Duty.xatab.part11.rar
http://nitroflare.com/view/D0D858A3634423C/Call.of.Duty.xatab.part12.rar
http://nitroflare.com/view/8F143DF5ECE0132/Call.of.Duty.xatab.part13.rar
http://nitroflare.com/view/3597293333F9778/Call.of.Duty.xatab.part14.rar
http://nitroflare.com/view/F0D87EFEAD6A77A/Call.of.Duty.xatab.part15.rar
http://nitroflare.com/view/D1C201A6437A88C/Call.of.Duty.xatab.part16.rar
http://nitroflare.com/view/354201D1C261B84/Call.of.Duty.xatab.part17.rar
http://nitroflare.com/view/28AE0EDAE2DBBE9/Call.of.Duty.xatab.part18.rar
http://nitroflare.com/view/FFA567098EAB96A/Call.of.Duty.xatab.part19.rar
http://nitroflare.com/view/51E277EF994779B/Call.of.Duty.xatab.part20.rar
http://nitroflare.com/view/ED74A13396A6736/Call.of.Duty.xatab.part21.rar
http://nitroflare.com/view/86A32B05BBAF67A/Call.of.Duty.xatab.part22.rar
http://nitroflare.com/view/D971E309F6679A6/Call.of.Duty.xatab.part23.rar
http://nitroflare.com/view/B854A5AB7802809/Call.of.Duty.xatab.part24.rar
http://nitroflare.com/view/EF746B689F75A25/Call.of.Duty.xatab.part25.rar
http://nitroflare.com/view/677ED5F08758624/Call.of.Duty.xatab.part26.rar
http://nitroflare.com/view/542739B645C80EA/Call.of.Duty.xatab.part27.rar
http://nitroflare.com/view/FCFB3015236631F/Call.of.Duty.xatab.part28.rar
http://nitroflare.com/view/F7172B449032FCB/Call.of.Duty.xatab.part29.rar
http://nitroflare.com/view/ED3E8B21B7F0064/Call.of.Duty.xatab.part30.rar
http://nitroflare.com/view/5AB0145C113528A/Call.of.Duty.xatab.part31.rar
http://nitroflare.com/view/BDC135B0D97F8D4/Call.of.Duty.xatab.part32.rar
http://nitroflare.com/view/08278C2C403E491/Call.of.Duty.xatab.part33.rar
http://nitroflare.com/view/162E8276148D70C/Call.of.Duty.xatab.part34.rar
http://nitroflare.com/view/476DD8EF81A70A6/Call.of.Duty.xatab.part35.rar
http://nitroflare.com/view/327ED7A5203B87B/Call.of.Duty.xatab.part36.rar
http://nitroflare.com/view/C1FA51BD99C3B3B/Call.of.Duty.xatab.part37.rar
http://nitroflare.com/view/6B6F18301142991/Call.of.Duty.xatab.part38.rar
http://nitroflare.com/view/C66890CD4842ACD/Call.of.Duty.xatab.part39.rar
http://nitroflare.com/view/CDA07A3929040BF/Call.of.Duty.xatab.part40.rar
http://nitroflare.com/view/2AB0B9CFEECCC04/Call.of.Duty.xatab.part41.rar
http://nitroflare.com/view/575EB0EE0F0B0DD/Call.of.Duty.xatab.part42.rar
http://nitroflare.com/view/7E7EB1CC64F2CD6/Call.of.Duty.xatab.part43.rar
http://nitroflare.com/view/675CD1E54ABDE4A/Call.of.Duty.xatab.part44.rar
http://nitroflare.com/view/3470793FBC021E6/Call.of.Duty.xatab.part45.rar
http://nitroflare.com/view/189EAB62232D1C2/Call.of.Duty.xatab.part46.rar
http://nitroflare.com/view/48DECAB484B7617/Call.of.Duty.xatab.part47.rar
http://nitroflare.com/view/AAC772CD157426D/Call.of.Duty.xatab.part48.rar
http://nitroflare.com/view/D909994F8DFEA1F/Call.of.Duty.xatab.part49.rar
http://nitroflare.com/view/2B207537E047FE6/Call.of.Duty.xatab.part50.rar
http://nitroflare.com/view/DEA581A5588057D/Call.of.Duty.xatab.part51.rar
http://nitroflare.com/view/48F55B1D38F61B8/Call.of.Duty.xatab.part52.rar
http://nitroflare.com/view/89878AE8FAB026F/Call.of.Duty.xatab.part53.rar
http://nitroflare.com/view/F90A8A39222EF6B/Call.of.Duty.xatab.part54.rar