Cahill U.S. Marshal (1973)


While J.D. Cahill (John Wayne), a widower and U.S. Marshal, is away from home, his two sons Danny (Gary Grimes) and Billy (Clay O'Brien) aid Abe Fraser (George Kennedy) and his gang to escape from jail and to rob a bank. The town's sheriff is shot and killed during the robbery. Billy hides the stolen money while his brother and the rest of the gang return to locked jail cells as an alibi. When Cahill returns, he and Danny look for the perpetrators with the help of half-Comanche tracker Lightfoot (Neville Brand). Cahill arrests four suspects and although they are innocent, they are found guilty and scheduled to be hanged. While on the tracks of the kids, Cahill and Lightfoot are ambushed by Brownie (Dan Vadis). Lightfoot hurts him but is eventually killed. Cahill's sons try to return the gang's share of the money to Fraser, resulting in a showdown between Cahill and his boys on one side and Fraser's gang on the other.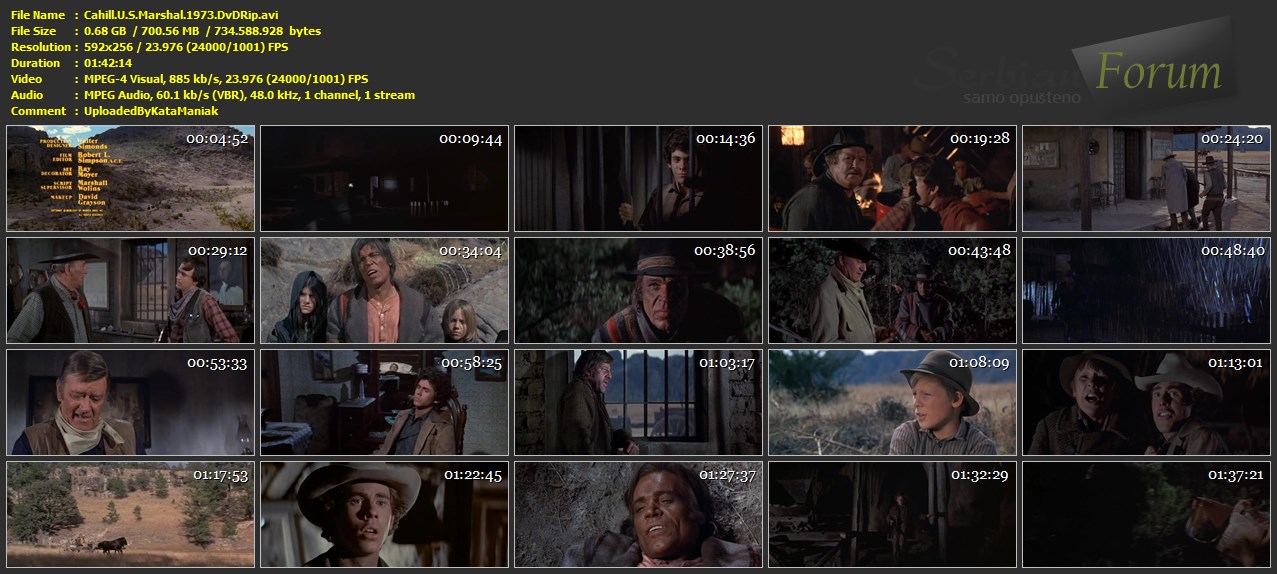 Hidden content
You need to react to this post in order to see this content.
​
Poslednja izmena od urednika: