Učlanjen(a)

11.10.2009
Poruka

56.591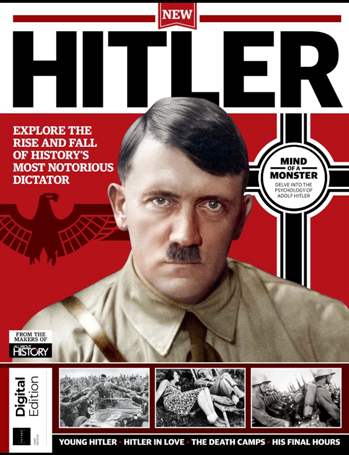 All About History: Book of Hitler (1st Ed) 2019
English | 146 Pages | PDF | 229 mb
On 30 April 1945, with Berlin surrounded and Nazi Germany all but defeated, Adolf Hitler put his Walther PPK pistol to his head, took a deep breath, and pulled the trigger. The Fuhrer was dead, his bloody reign of terror finally at an end.
In the Book of Hitler, we look back at the brutal rise and dramatic fall of history's most hated man, from his troubled early years and experiences during World War I to his use of repression, racism and riots to take control and maintain power in Germany. Hitler's military leadership style and how it affected the outcome of World War II is explored in detail alongside fascinating features on key moments from the conflict. such as his dash with Soviet giant Josef Stalin and Nazi Germany's last stand in Berlin, while we also look at Hitler's plans for global domination and the lasting impact his brief reign continues to have on the world.
TORRENT
Hidden content
You need to react to this post in order to see this content.