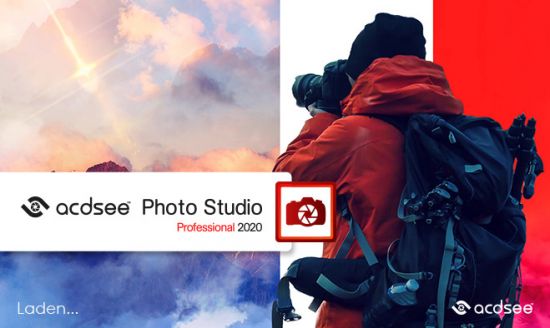 ACDSee Photo Studio Professional is a complete photo editor and photo manager. It developed for professional and advanced amateur photographers who need total control of their workflows.ACDSee Photo Studio Professional 2020 offers a state-of-the art RAW processor for non-destructive photo editing and RAW image conversion.
With Manage, View, Develop, Edit and Online modes, it is the only solution that allows photographers to carry out all essential tasks of the photography workflow and Digital Asset Management in one place.
With even more ways to track and replicate your steps, accelerate your workflow, and perfect your photos, you'll be blown away by your new process – and how fast you'll be back out behind the lens.
ACDSee Photo Studio Professional 2020 quickly gets you back to doing what you do best: shooting amazing photographs. Achieve total control of your photography workflow and get back behind the lens faster with ACDSee Photo Studio Professional.
Boasting an impressive array of effects, skin tuning, lens correction and white balance improvements, fine tuning for your digital asset management process, development snapshots, support for 4k monitors, a chronological overview of your entire collection, and more resources for precision editing and drawing, ACDSee Photo Studio Professional is a solid addition to the ACDSee family.
Hidden content
You need to react to this post in order to see this content.