Učlanjen(a)

11.10.2009
Poruka

56.591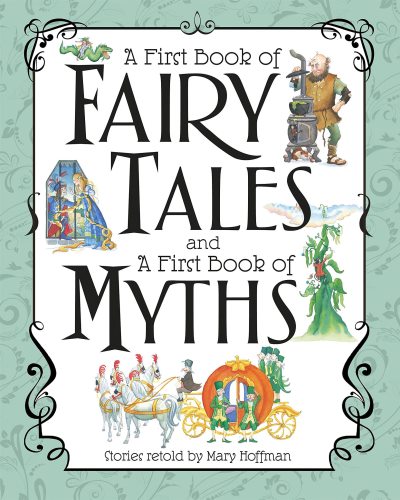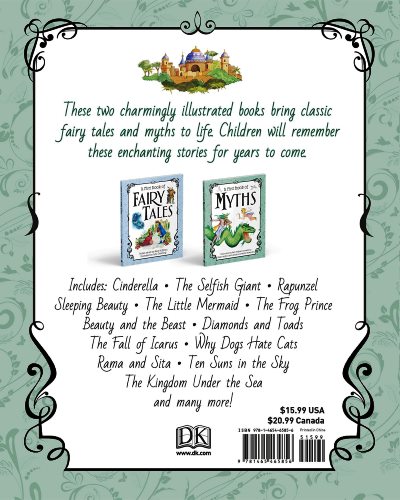 A First Book of Fairy Tales and a First Book of Myths
Stories retold by Mary Hoffmanand Illustrated by Julie Downing
DK Children | March 2018 | ISBN-10: 9781465465856 | True PDF | 160 Pages | 58.1 mb
https://www.amazon.com/First-Book-Fairy-Tales-Myths/dp/1465465855
Two beautifully illustrated books about myths and fairy tales combined in one slipcase to make the perfect gift for young children. Features 28 stories in all.
This lovely two-volume set is a collection of 14 well-known myths and legends and 14 classic fairy tales from around the world. A First Book of Myths includes classics such as the Fall of Icarus, Andromeda, How Butterflies Began, and the Crocodile and the Baby. Perfect for reading aloud, Mary Hoffman's lively narratives and the delightful illustrations capture the amazing worlds full of gods and monsters. In A First Book of Fairy Tales, Mary retells 14 classic children's fairy tales, including favorites such as Cinderella, Jack and the Beanstalk, and the Little Mermaid. The charming illustrations throughout bring the best-loved fairy tale characters and events to life. Plus, the attractive slipcase package makes this a perfect gift.
FAIRY TALES
Introduction
Cinderella
The Selfish Giant
Rapunzel
Jack and the Beanstalk
Sleeping Beauty
The Little Mermaid
The Frog Prince
Beauty and the Beast
Diamonds and Toads
The Twelve Dancing Princesses
The Fisherman and his Wife
The Princess and the Pea
Rumpelstiltskin
The Snow Queen
MYTHS
Introduction
The Fall of Icarus
The Golden Touch
Andromeda
Wolf Babies
Coyote Danceswith a Star
The First Corn
A Newborn Warrior
How the AnimalsGot Their Shapes
How Butterflies Began
Balder the Beautiful
Rama and Sita
The Enchanted Island
The Kingdom Under the Sea
The Crocodileand the Baby
Ten Suns in the Sky
Why Dogs Hate Cats
The Dragon of Krakow
Who's Who in First Myths
TORRENT
Hidden content
You need to react to this post in order to see this content.
OR
MAGNET
Hidden content
You need to react to this post in order to see this content.
Iskopirati magnet link .....Otvoriti Utorrent...zatim "File"....odaberite "Add Torrent from URL"....tu ubacite iskopirani link...i to je to