Učlanjen(a)

01.05.2019
Poruka

39.818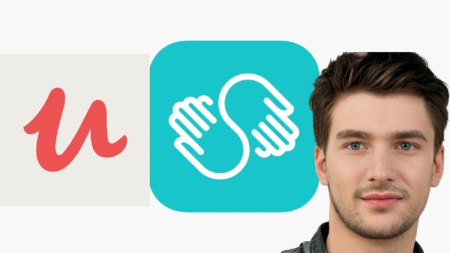 Created by AlPacino Production | Last updated 12/2019
Duration: 2 hours | Video: h264, 1280x720 | Audio: AAC, 44 KHz, 2 Ch | 847 MB
Genre: eLearning | Language: English + Sub | 41 lectures
Create online courses in 2 platforms(Udemy & Skillshare) that actually sell.​
How To Make Passive Income Sitting On Your Couch Selling Online Courses
Validate your course idea to make sure it will be profitable.
Lazy System To Publish You First Course Easier Than You Thought
Launch successfully, even without an audience.
Increase your income by re-purposing course content.
Build an automated sales funnel to sell your course while you sleep.
Design an engaging and high-quality course.
No Special Skills Needed
Passion To Learn
Desire To Take Action
What is your ideal life? Does the word FREEDOM come to mind?
Freedom from stress. Freedom from worry. Freedom from money. Freedom from bosses. Freedom to be with your friends and family.
Freedom to do what you love every day.
Ultimately, freedom is what this course is all about.
I want to show you how I've built a life of freedom by sharing my knowledge with the world. It's a wonderful thing to make more money than I've ever made before... by teaching others skills that will improve their own lives.
You want freedom, and you're either:
Someone who has never created an online course before
Someone who is trying to sell online courses, but isn't having as much success as you'd like
I can help you, no matter what situation you're in.
THIS COURSE WILL SHOW YOU HOW TO:
Create online courses that actually sell
Come up with great online course topics
Validate your course idea to make sure it will be profitable
Design an engaging outline sure to get great student reviews
Understand the equipment needed to get started on any budget
Edit more engaging and super duper high quality videos
Launch your course successfully, even without an audience
Choose a platform(s) to put your courses on
Sell courses on marketplaces like Udemy and Skillshare
Along with the video content of the course, there are many bonuses.
BONUSES:
Downloadable resources and guides
An audio version of the course to listen on the go
Q&A videos the answer your specific questions
Assignments that make you productive while taking the course
An instructor who truly cares about your success
IT WILL NEVER BE A BETTER TIME TO START TEACHING ONLINE THAN TODAY\n
The key thing to know before starting is that you don't need anything to get started.
You don't need an audience.
You don't need to know how to make videos.
You don't need to know how to teach.
You don't need to know how market.
You just need to be persistent. You just need to believe in yourself. You just need to keep your eye on the goal (whatever that may be - financial independence, $100,000 per year, an extra couple bucks for coffee, an avenue to share your knowledge with the world).
With our 30-day 100% money-back guarantee, there's no reason to hesitate.
I CAN'T WAIT TO SEE YOUR SUCCESS
Who this course is for:
Everyone Who is interested about online course creation
Everyone Who is interested about on how to make passive income
Everyone Who is interested about Creating a udemy course
Everyone Who is interested about teaching online
Everyone Who is interested about online course marketing
Everyone Who is interested about online business
Everyone Who is interested about Creating Skillshare course
Everyone Who is interested about making money online
DOWNLOAD
nitroflare
Kod:
http://nitroflare.com/view/8981C8CA0A91C2A/Tg63Yd20_.2in1UdemyS.rar