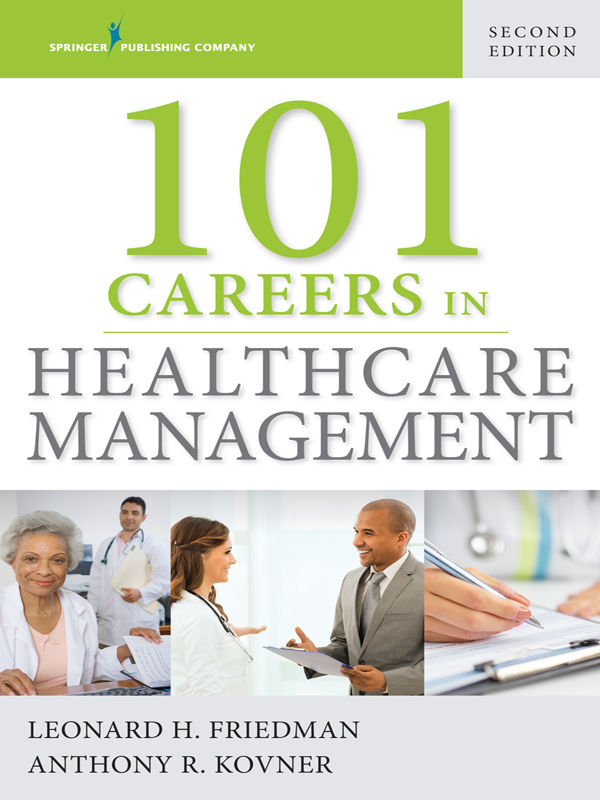 101 Careers in Healthcare Management, Second Edition
Springer | English | 2018 | ISBN-10: 0826166628 | 402 pages | PDF | 7.36 MB
by Leonard Friedman (Editor), Anthony R. Kovner (Editor)
101 Careers in Healthcare Management, Second Edition continues to be the only comprehensive guide to careers in health administration, ranging from entry-level management positions to the most senior executive opportunities. The second edition has been updated throughout and includes three new chapters that will assist students and healthcare managers alike. Additional content includes a quick historical overview of the field including its growth and transformation, essential traits that will prepare a professional for career change and advancement, and a call for new leadership competencies which every job candidate should adopt and master in a rapidly adapting industry. The book includes more than 40 new interviews spanning those in entry-level positions to CEOs that reflect a greater diversity of careers and demographics in an evolving job market.
Based on the most current data from the U.S. Department of Labor and professional societies in healthcare management, this guide describes careers in acute and long-term care, physician practices, international and government organizations, commercial insurance, consulting firms, executive search firms, pharmaceuticals and biotechnology, medical devices, public health organizations, information technology and informatics, and regulatory agencies. In each setting, experts explain job responsibilities, educational requirements, opportunities, and traditional and nontraditional career pathways.
Authored by two senior and highly respected leaders in health administration education and written in clear, jargon-free text, the second edition, like its predecessor, is easy-to-navigate and now offers even more insider advice for students of healthcare management, career-changers, and those working in the field who are considering career advancement.
NEW TO THIS EDITION:
New chapters on A Brief History of Healthcare Management, Preparation and Professionalism, and Leadership Competencies for an Uncertain Future
Over 40 new interviews with healthcare managers who have changed careers or have advanced in their professional tracks
Kod:
http://nitroflare.com/view/259B1FCD430821F/101_Careers_in_Healthcare_Management%2C_Second_Edition.pdf
Kod:
https://rapidgator.net/file/b3f116a8b802ba859255f03ed429dc76/101_Careers_in_Healthcare_Management__Second_Edition.pdf.html